March 6-10, 2016 ALP TSE Palangkaraya & PSE Manila Full Report
by James Kevin Ty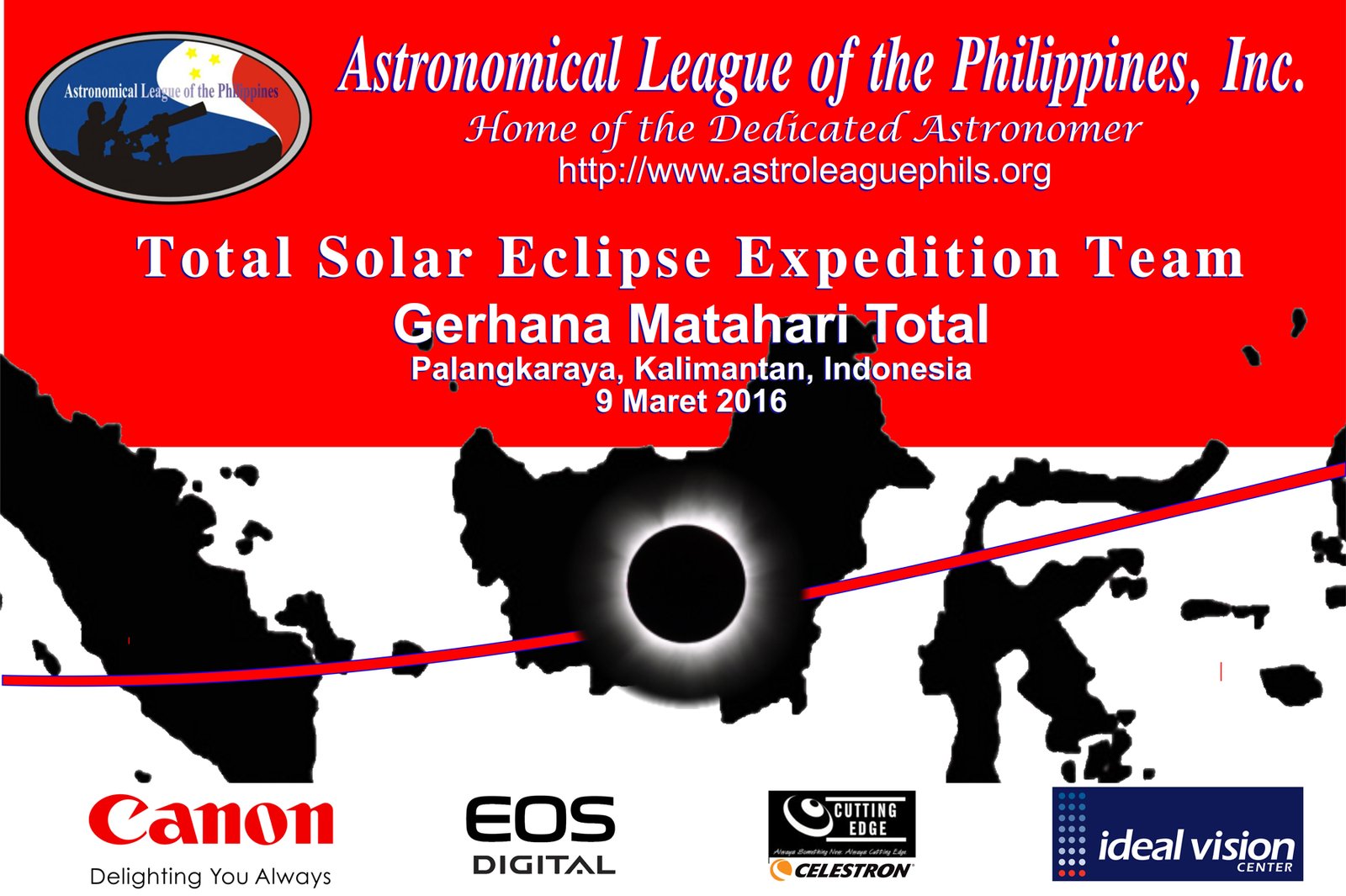 Last March 6th, the ALP Total Solar Eclipse Palangkaraya Team composing of ALP President James Kevin Ty, VP Jett Aguilar, Secretary Chrisopher Louie Lu, members Allan Renan Acosta, Alberto Lao , Felipe Uygongco , Fung Yu and Edwin Gatia meet up at Palangkaraya, Kalamintan, Indonesia to observe and document the total solar eclipse at Palangkaraya which has a totality duration of 2m 30s .
ALP also has 2 expedition teams as well that is situated at Palembang , Indonesia and Manila , Philippines (Partial). Below are the day by day eclipse trip report.
Palangkaraya , Kalimantan, Indonesia
Palembang , Indonesia
Manila , Philippines
March 9, 2016 - (Partial Eclispe Day)