March 6, 2016 ALP TSE Palangkaraya Report - Day 1
by James Kevin Ty
Images by James Kevin Ty , Allan Renan Acosta and Alberto Lao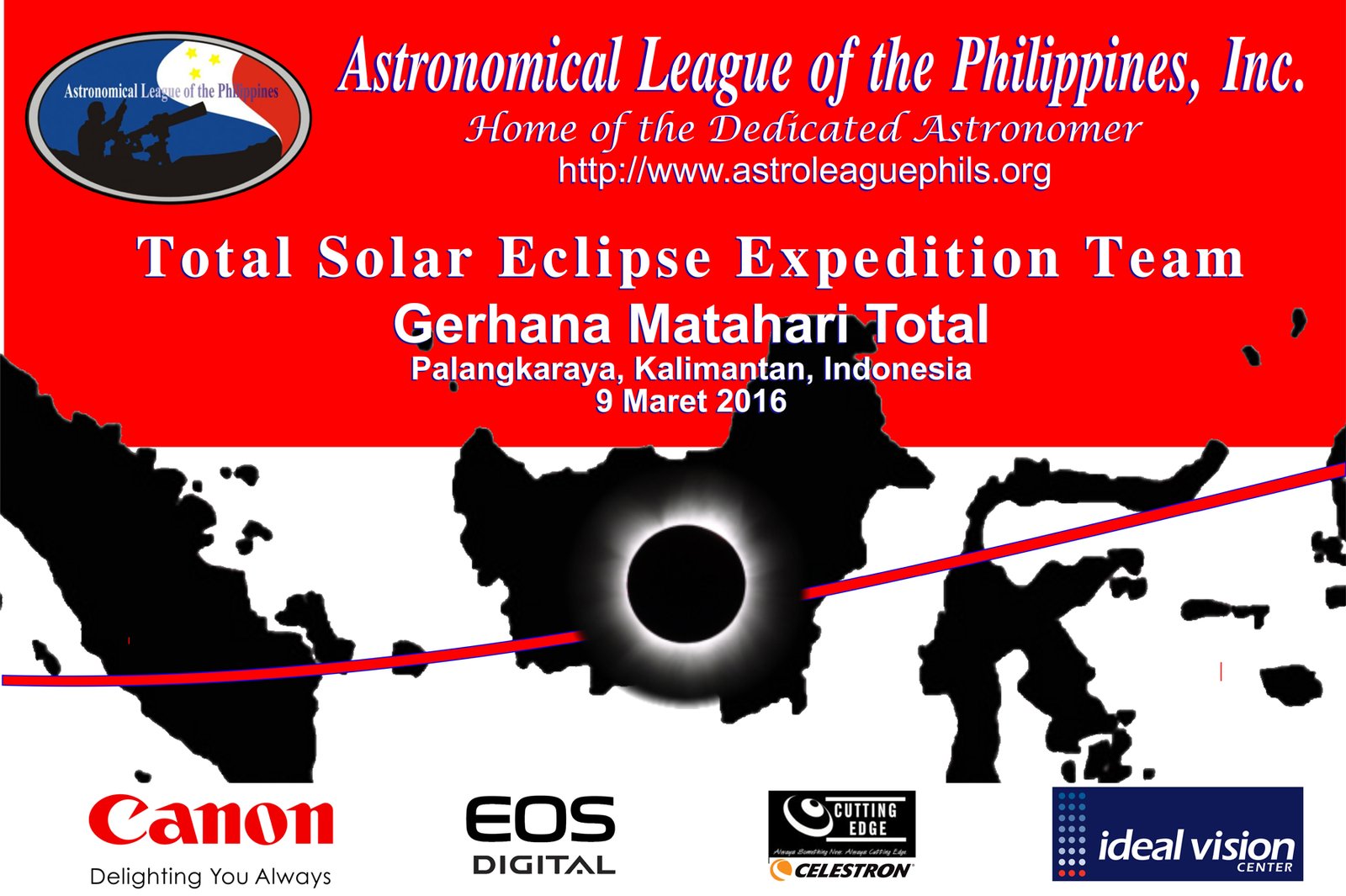 Last March 6th, the ALP Total Solar Eclipse Palangkaraya Team composing of ALP President James Kevin Ty, VP Jett Aguilar, Secretary Chrisopher Louie Lu, members Allan Renan Acosta, Alberto Lao and Felipe Uygongco meet up at the NAIA airport at around 6:30am to do a group check in for their luggage and equipment for their trip to Palangkaraya, Kalamintan, Indonesia to observe and document the total solar eclipse at Palangkaraya which has a totality duration of 2m 30s .
Unfortunately, one of ALP TSE Palangkaraya team , VP Jett Aguilar, got into problem with his passport as it was less than 180days left before expiring. The group got no choice but to leave him behind at the last minute for him to make a super rush passport extension on Monday for him to rejoin the group on Tuesday morning. :( The group look at this situation as a small inconvenience to the team capacity as they all are expecting him to rejoin the team in a day or two.
| | |
| --- | --- |
| ALP TSE2016 Palangkaraya Team meet up at the airport. | In Indonesia, one becomes instant "millionaire" as US$100= 1,200,000 Rupiah :0 |
| ALPers having lunch at Jakarta Domestic Airport while waiting for their connecting flight to Palangkaraya :) | Touchdown Palangkaraya !!! |
| ALPers Renan Acosta, Alberto Lao and James Kevin Ty | ALP Palangkaraya Team Members waits for their hotel room at the lobby of Hotel Luwansa Palangkaraya. |
The rest of the team left Manila to Jakarta at 9:20am as scheduled via PAL and arrived at Jakarta at around 12:35pm IST (Indonesia Standard Time +7 GMT) . They then waited for their connecting flight to Palangkaraya via Garuda at around 3:00pm IST. They departed as scheduled and arrived at Palangkaraya at around 4:30pm IST. They then took an airport Taxi to Luwansa Hotel where they checked in for the next 4 nights.
They then had dinner at the hotel's restaurant before getting a good rest for tomorrow morning dry run.