April 24, 2016 ALP GAM SUNDay Free Solar Viewing Report
by James Kevin Ty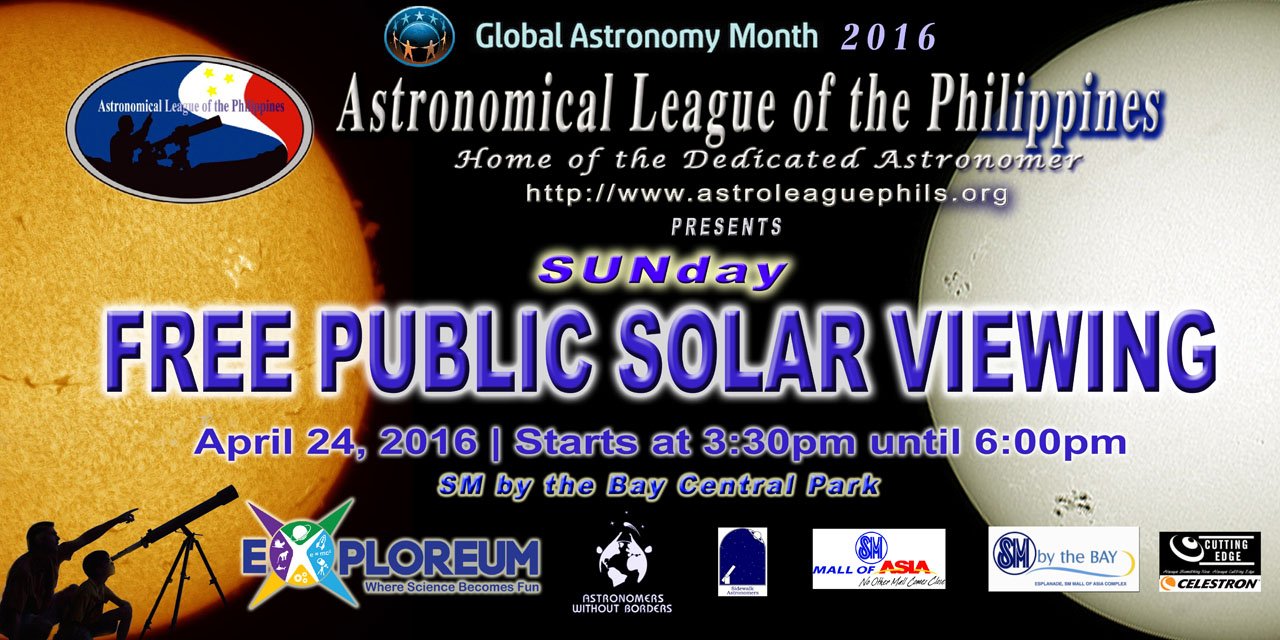 Last April 24th, ALP celebrated Global Astronomy Month by staging SUNDay , a free solar viewing activity, at San Miguel by the Bay (SMBY) . Members who were present are ALP President James Kevin Ty, wife Charito and son Kendrick Cole KC Ty; Secretary Christopher Louie Lu, Treasurer Andrew Ian Chan, directors Iah Serna, Shubhashish Banerjee, Peter Benedict Tubalinal , John Ray Cabrera ; and Miguel Cajita .
They started to setup their telescopes at 4:00pm despite the hot and humid weather. ALPer James brought along his Coronado PST-Ha on Celestron Nexstar mount ; Andrew with his Skywatcher 80ED refractor on Vixen GP mount ; Christopher Louie with his Celestron Powerseeker 80mm refractor on CG-2 mount and Shubhashish with his Celestron Powerseeker 70mm refractor on altazimuth mount .
More than 400+ people were able to observe the Sun through white light and H-Alpha wavelength on various solar telescopes brought along by ALPers. They were able to view AR2533 and AR2533 sunspot groups as well as a small stubby prominence.
They ended the event at around 6:00pm with a traditional group shot at the event of the event.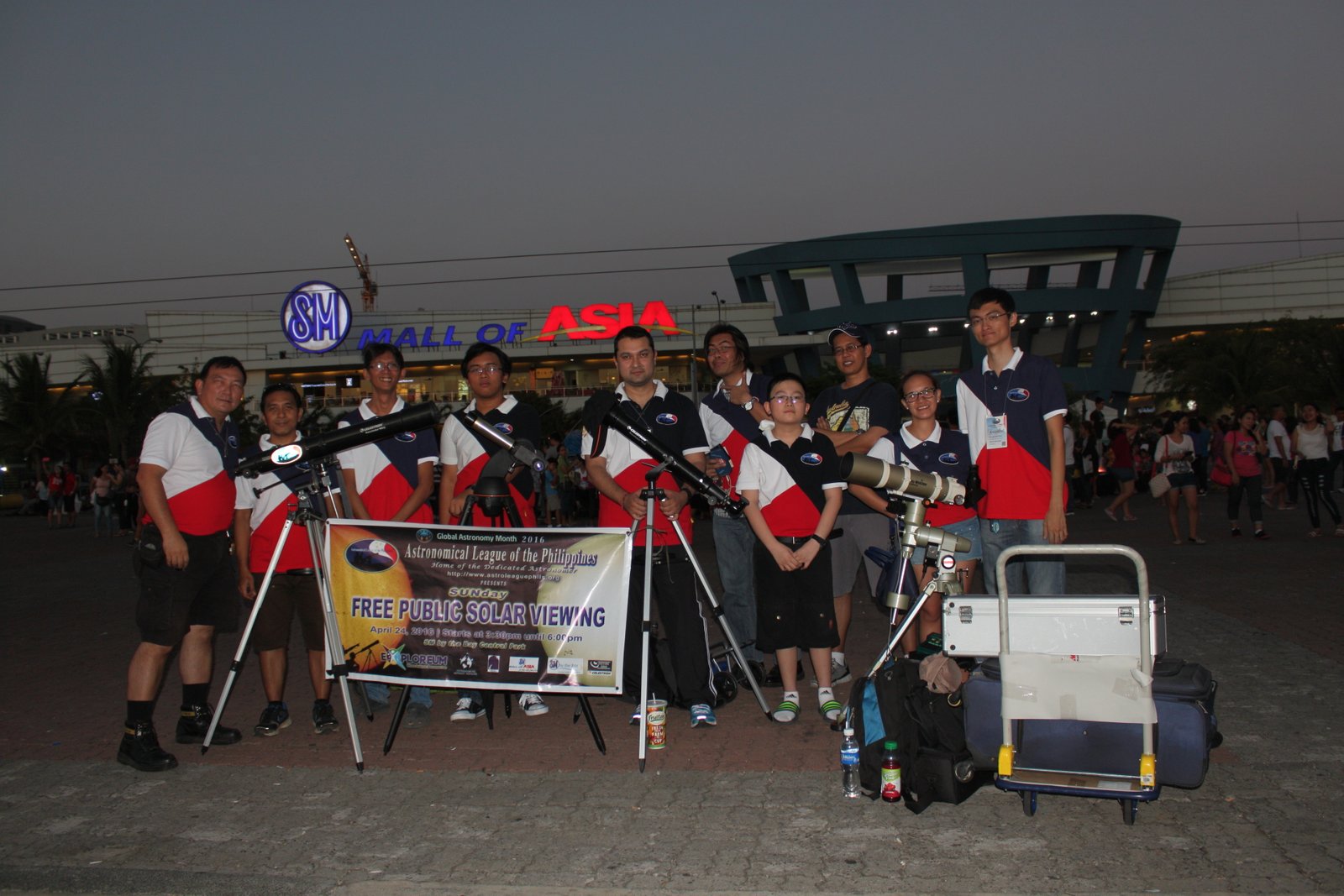 Group Shot
Wacky Shot