April 8, 2017 ALP GAM Moon and Jupiter Report
by James Kevin Ty
Images by James Kevin Ty
Last April 8, Astronomical League of the Philippines (ALP) conducted a free public viewing at SM Mall of Asia by the Bay last April 8, 2017 in celebration of Global Astronomy Month's Moon and Jupiter Watch wherein the public were able to get great views of the Waxing Gibbous Moon as well as planet Jupiter and its 4 Jovian moons through various telescopes brought along by ALPers. Members who were present were ALP President James Kevin Ty , Secretary Christopher Louie Lu, wife Karren and daughter Frances Lu; ALP directors Peter Benedict Tubalinal, Ronald Sison and Per Edman.
James brought along his Canon EF100-400mm f/4.5-5.6 IS L lens mounted on Celestron Nexstar mount ; Christopher with his Celestron Powerseeker 80mm f.11 refractor on EQ2 mount ; Per with his Orion XT6 Dobsonian reflector while Ronald brought along his Celestron Nexstar 8 SLT SCT.
The event started at around 7:00pm with virtually clear sky the whole night! The queue was endless as even at the time of wrapping up the event at 10:00pm, people keep pouring in so they decided to extend another 30 minutes more before they ended the event at around 10:45pm. More than 1000 people got to get good views of the Moon and Jupiter. Despite the fact they were undermanned and underscoped, this didn't stop ALPers from making this event one of the biggest crowd in ALP history!
The next GAM event will be held on April 23, 2017 (Sunday) for GAM SUNDay free solar viewing event at SM Mall of Asia By the Bay from 3:00pm-6:00pm. See you there !
April 8, 2017 ALP GAM Moon Jupiter Watch Video (PLS CLICK)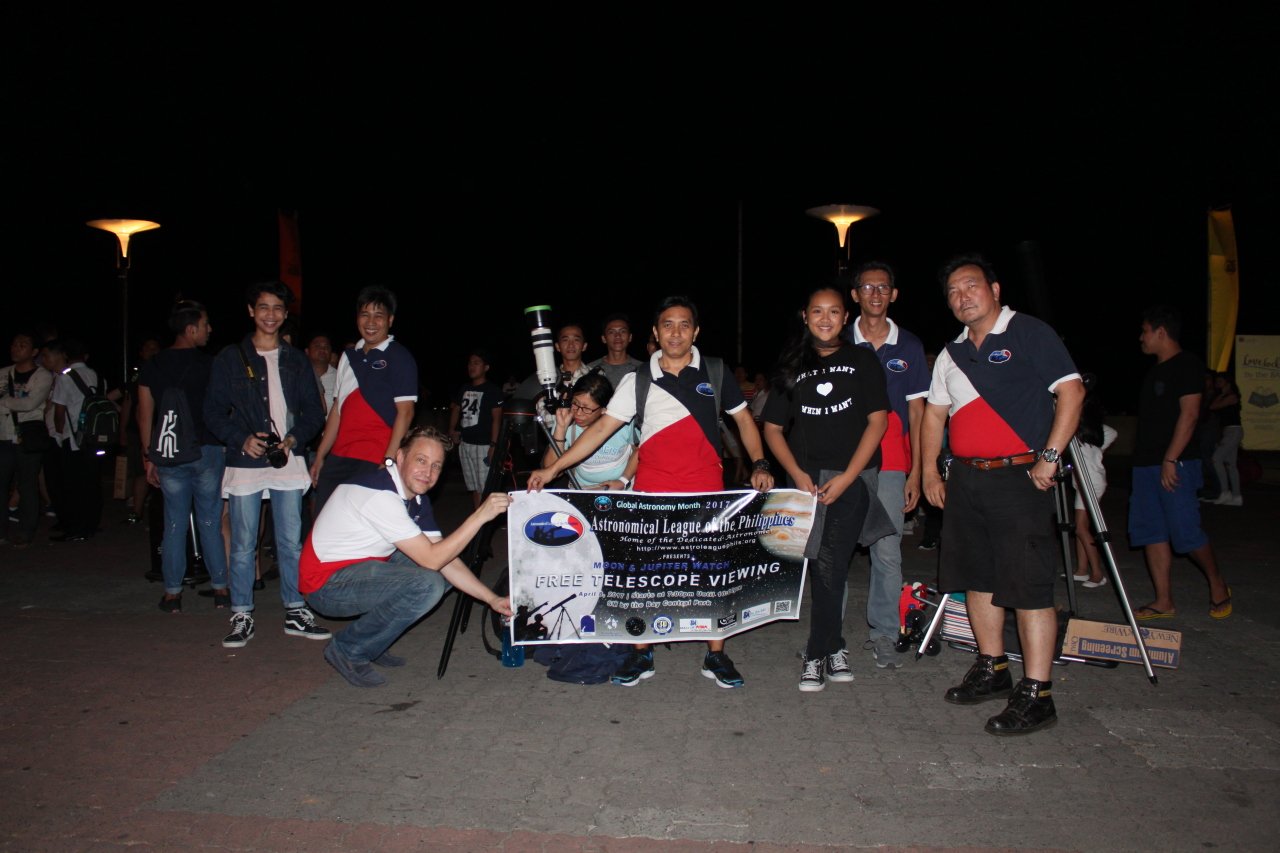 Group Shot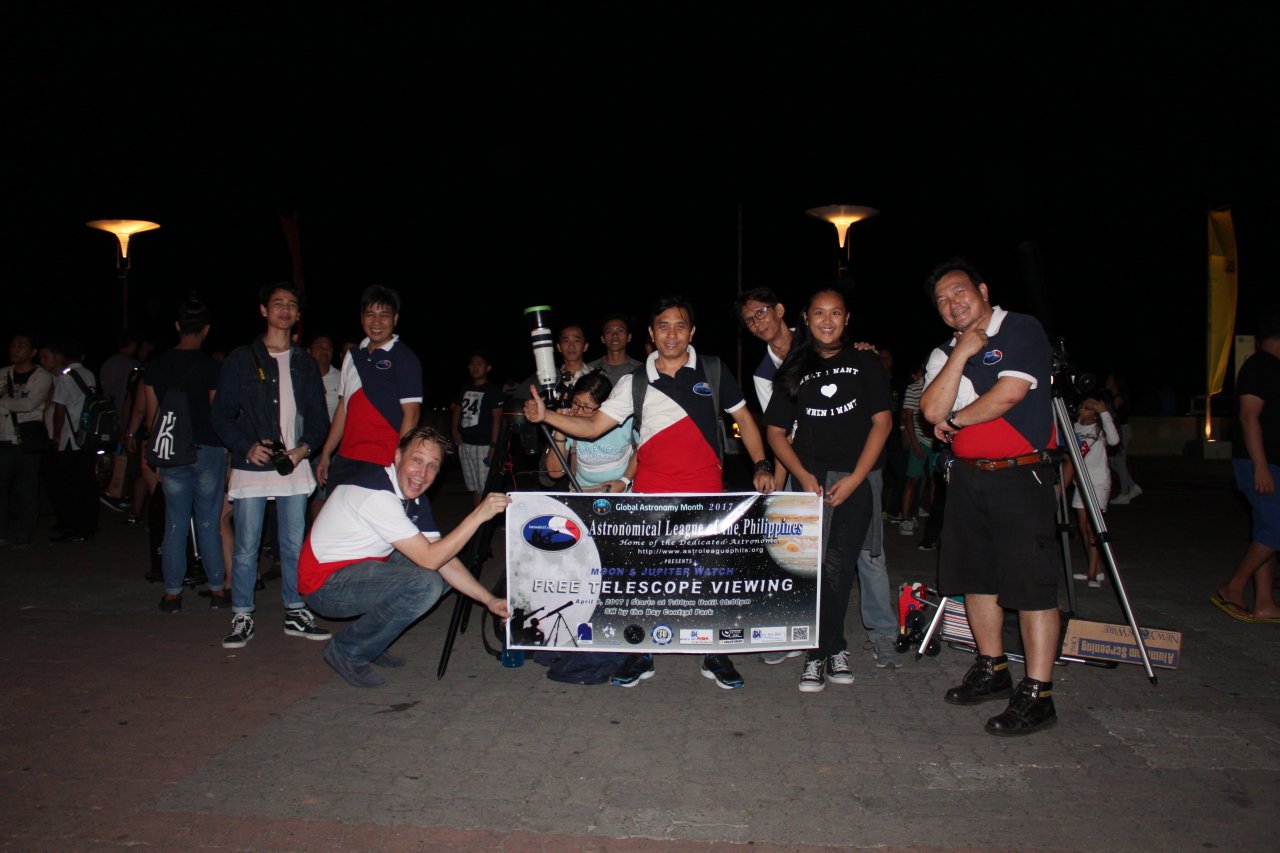 Wacky Shot