June 24, 2018 ALP International SUNday Report
by James Kevin Ty
Images by James Kevin Ty
Last June 24, Astronomical League of the Philippines (ALP) celebrated International SUNday with a free public solar telescope viewing session at SM By The Bay Amusement Park at SM Mall of Asia. Members who were present are ALP President James Kevin Ty and son Kendrick Cole KC Ty; Treasurer Andrew Ian Chan, Secretary Justine Garcia , director Ronald Sison ; and Mike Enage.
They started to setup their solar telescopes at around 3:00pm . James brought along his Canon EF100-400mm f/4.5-5.6 IS L lens with Daystar Quark Chromosphere Ha Filter ; Andrew with his Skywatcher 80ED refractor with Baader Solar Filter ; Mike with his TMB 92 refractor with Baader Solar Filter and Ronald with his Celestron C90 Maksutov Cassegrain with Thousand Oaks Solar Filter. The sky was a bit hazy but they were still able to get good sky for them to show our nearest star, the Sun, to more than 500+ people and they were able to get a good view of AR2715 Sunspot Group both in white light and Ha wavelength. The weather got cloudy and with some thunder at around 5:15pm so they decided to end the event. Neverttheless, the event still went out well and they went to Seattle Coffee Shop afterwards to have their traditional AstroKapihan astro chat.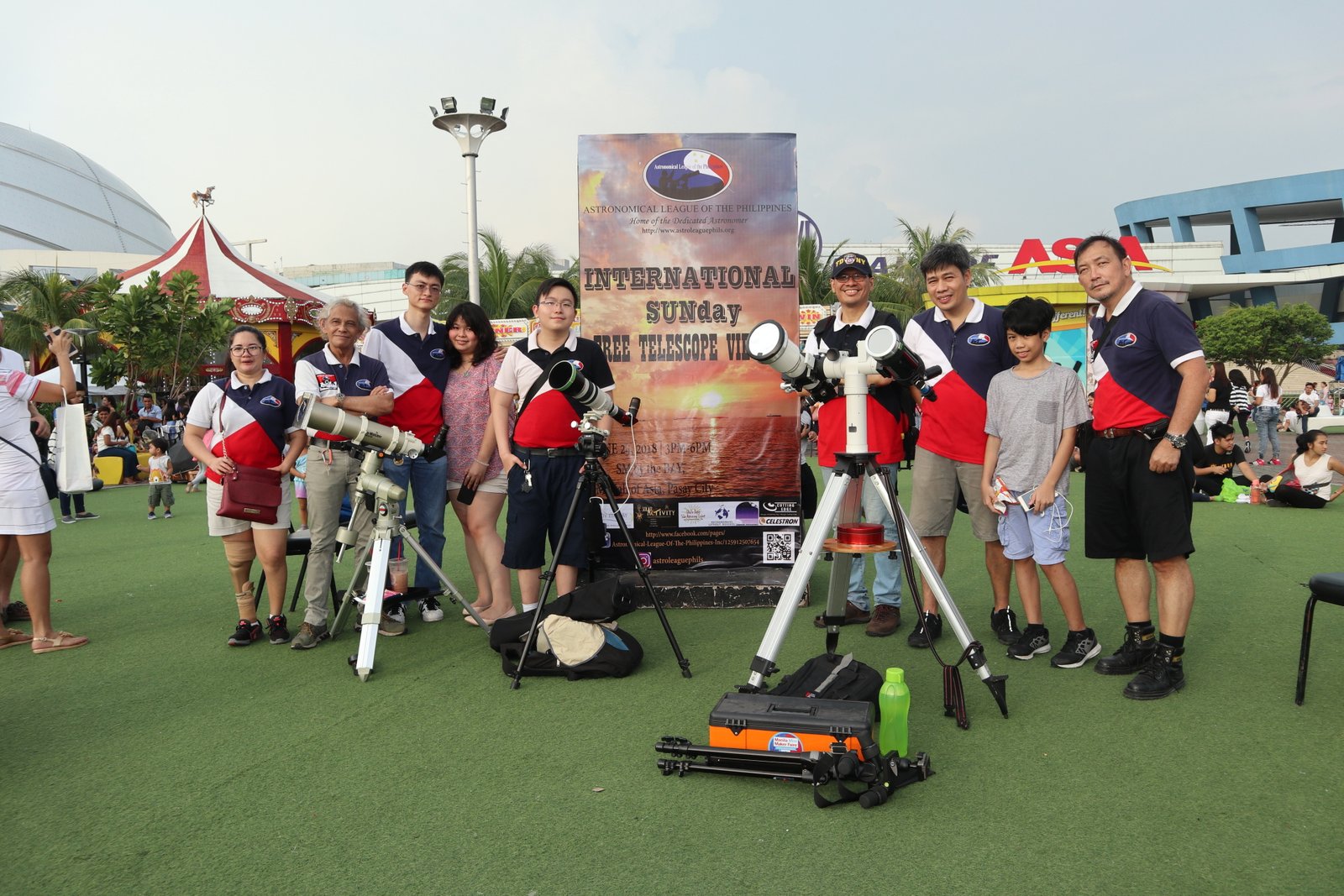 Group Shot
Wacky Shot