February 17, 2019 ALP NAW Report
by James Kevin Ty
Images by James Kevin Ty
| | |
| --- | --- |
| | |
Last February 17th, members of the Astronomical League of the Philippines (ALP) celebrated National Astronomy Week 2019 at SM By The Bay, SM Mall of Asia, Pasay City. Members who were there to help out were ALP President James Kevin Ty and son Kendrick Cole KC Ty, Treasurer Andrew Ian Chan, Secretary Justine Garcia, Auditor Edgar Ang and new member Eris Raniel Palomeras.

James brought along a Celestron C90 Maksutov-Cassegrain as well as a Celestron 20x80 binoculars. Edgar brought along his Celestron Nexstar 90 GT refractor. They started the event at around 7:00pm till 9:30pm with more than 200 people got to view the Waxing Gibbous Moon as well as bright star Sirius. They were also able to take home a souvenir image of the Moon with their cellphone attached to the Celestron NexYZ phone adapter mounted on the Celestron 20x80 binoculars.

The ended the event with a group shot at around 9:45pm. Looking forward to another free public viewing event this coming February 23, 2019 again at SM By The Bay from 7:00pm to 9:30pm.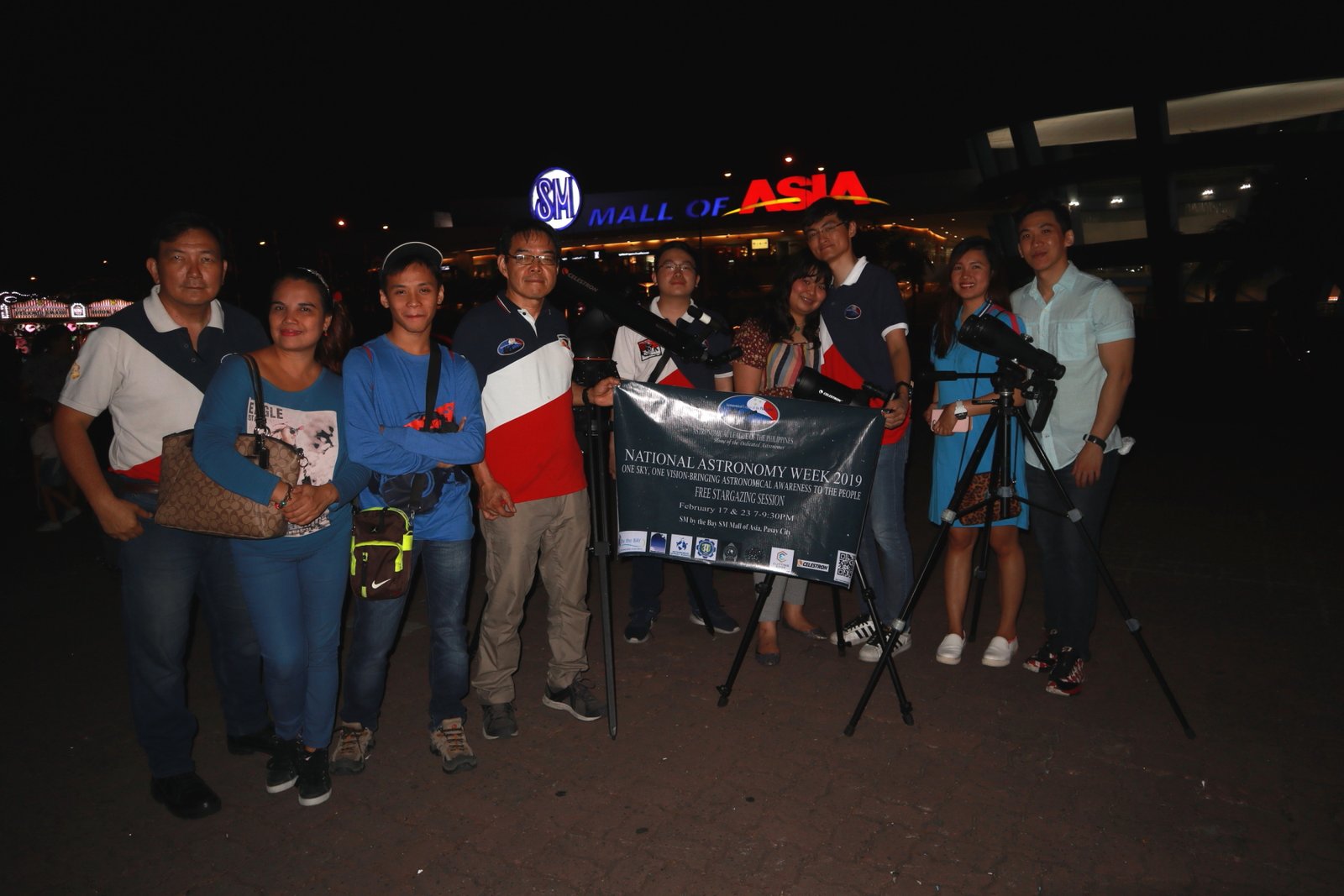 Group Pic
Wacky Shot