February 23, 2019 ALP NAW Report
by James Kevin Ty
Images by James Kevin Ty
Last February 23rd, members of the Astronomical League of the Philippines (ALP) celebrated National Astronomy Week 2019 at SM By The Bay, SM Mall of Asia, Pasay City. Members who were there to help out were ALP President James Kevin Ty , wife Charito and son Kendrick Cole KC Ty; PRO Alice Villa-Real, director Peter Benedict Tubalinal; Per Edman and Mike Enage.

James brought along a Borg 76ED refractor on sturdy tripod; Alice with her Orion ST80 refractor on sturdy tripod; Per with his Celestron C5 SCT on Nexstar mount ; Mike with his Nikon 300mm telephoto lens mounted on Nexstar mount. They started the event at around 6:00pm till 9:30pm with more than 500 people got to view the M45 Pleiades star cluster, M42 Orion Nebula, bright star Sirius, and planet Mars.

The ended the event with a group shot at around 9:45pm. An AstroKapihan coffee astro discussion followed and lasted till 2:00am in the morning :)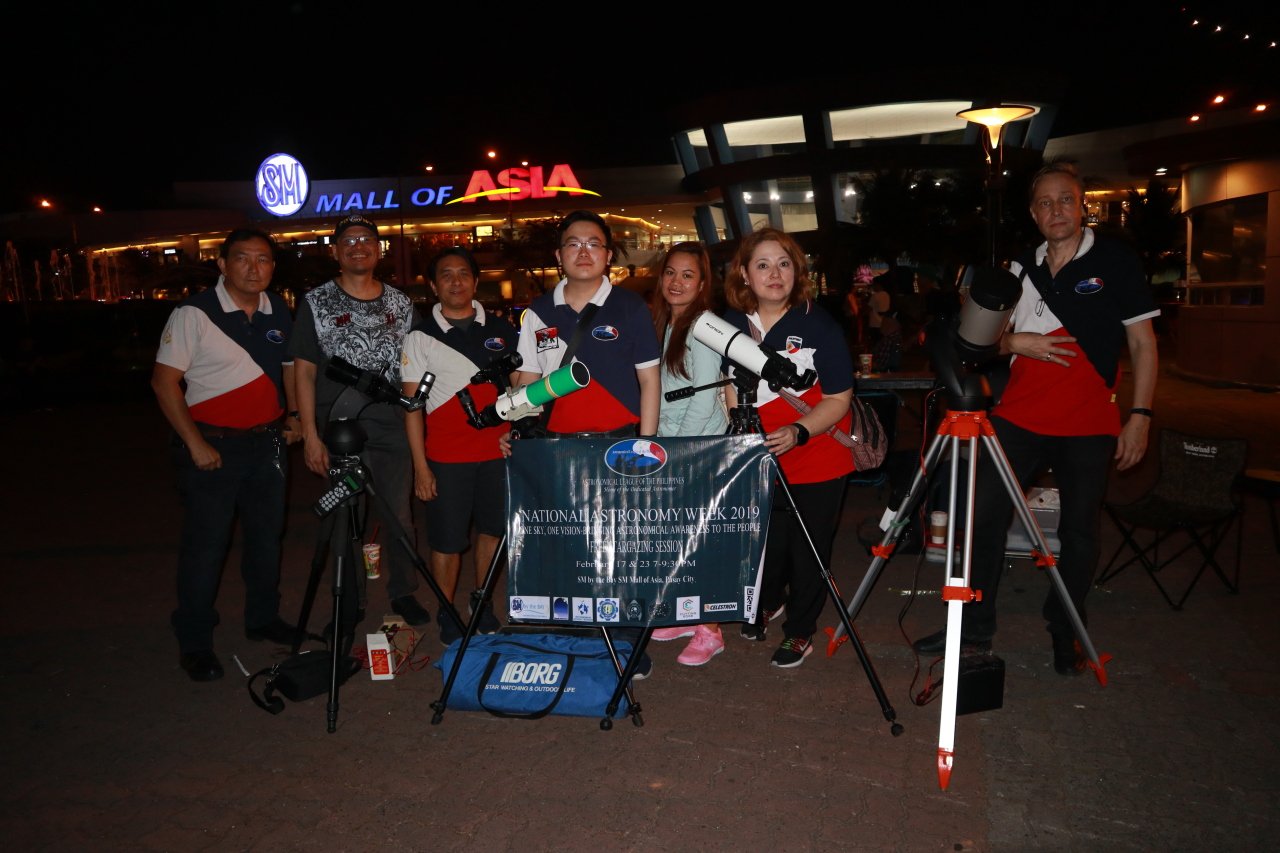 Group Pic
Wacky Shot
AstroKapihan till 2:00 AM!!