Below are images taken by members of the Astronomical League of the Philippines. Therefore, all images are the property of ALP as well as the imager mentioned. Any intention to use the images should seek permission to the ALP as well as the main author of the image.
Jett Aguilar
Images taken using Canon EOS R8 mirrorless camera with Canon EF1.8X extender on Takahashi TSA102 Refractor. 1/250sec exposure at ISO 100.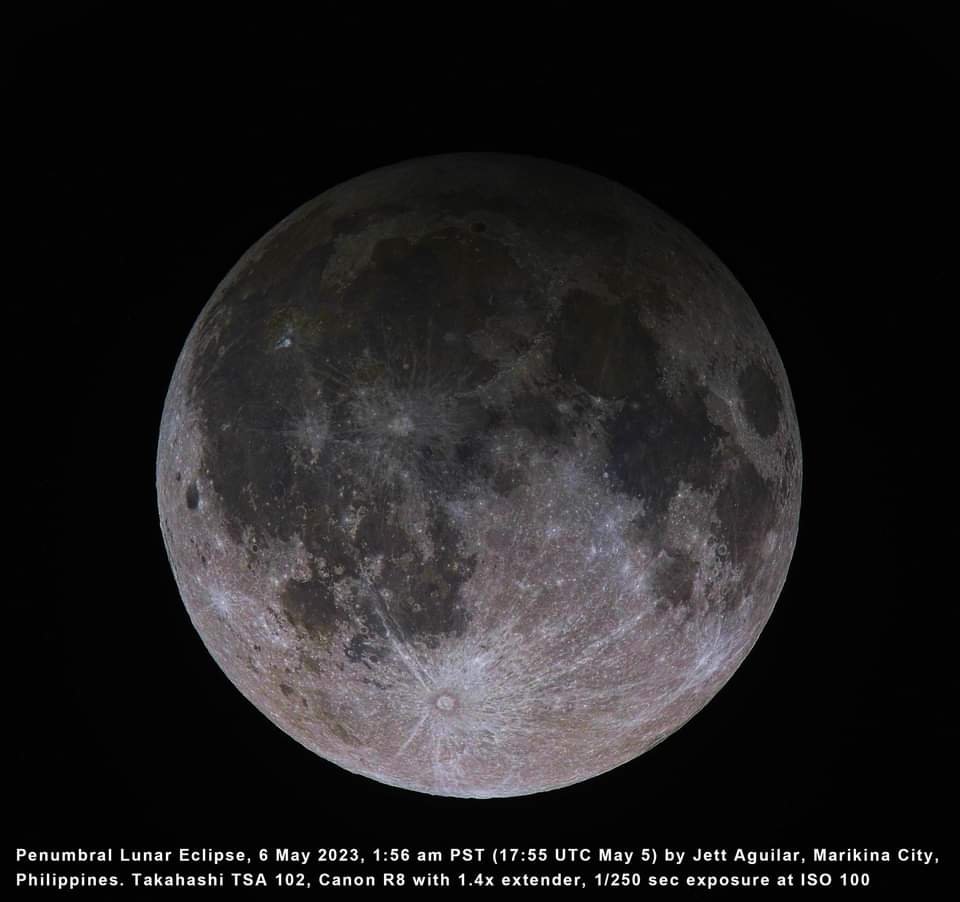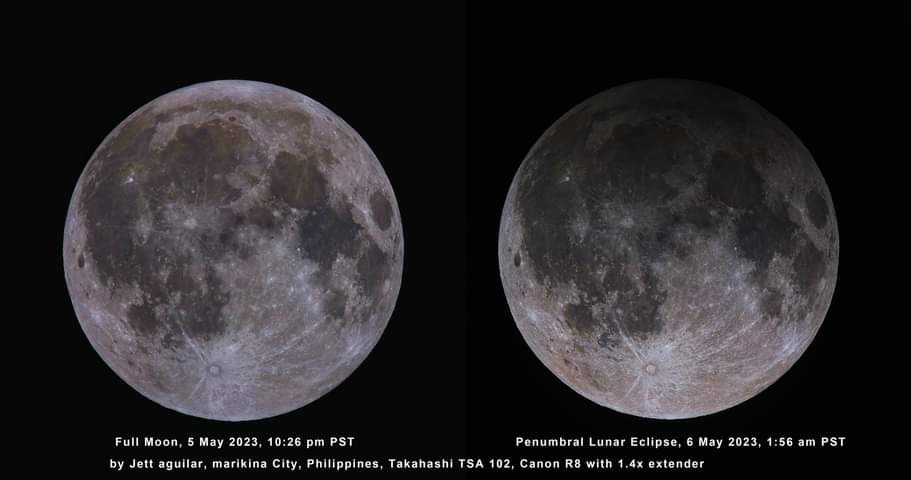 Peter Benedict Tubalinal
Image taken using Vivo V27e Smartphone afocal on Celestron Nexstar 8i SCT with Celestron ELux 25mm Plossl.