Astronomical League of the Philippines
Astronomy Experts Speaker Series 2022
The Astronomical League of the Philippines is happy to announce its first "Astronomy Experts Speaker Series 2022" webinars which will be starting this April 23, 2022. We are very fortunate to have four eminent and distinguished astronomy experts who will be speaking via these Zoom webinars on their particular fields of interest for the next few weeks. Our speakers and their topics are:
Robert Reeves
"Observing and Understanding the Moon"
June 18 (Saturday), 8:30 p.m. Philippine Standard Time (UTC +8:30) / 8:30 a.m. EDT
Registration and the webinar is free. Please use this link to register
or
scan the QR code below using your smartphone camera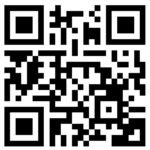 After registration, check your registered e-mail for the link to enter the webinar. See you! Pls share this to all your friends, family and relatives.
___________________________________________
Past Speakers: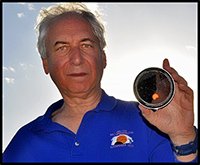 Dr. Jay Pasachoff
"Observations of the December 4, 2021, Total Solar Eclipse from Antarctica"

Link to his lecture can be viewed at Astronomical League of the Philippines – Official You Tube channel
___________________________________________
Zolt Levay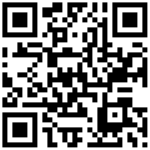 Link to his lecture can be viewed at Astronomical League of the Philippines – Official You Tube channel
___________________________________________
Joe Rao
Link to his lecture can be viewed at Astronomical League of the Philippines – Official You Tube channel
___________________________________________
Fred Espenak

Link to his lecture can be viewed at Astronomical League of the Philippines – Official You Tube channel