Below are images taken by members of the Astronomical League of the Philippines. Therefore, all images are the property of ALP as well as the imager mentioned. Any intention to use the images should seek permission to the ALP as well as the main author of the image.
James Kevin Ty
Images taken using Canon EOS M6 mirrorless camera on Borg 76ED Refractor with TV 2.5x Powermate. Baader 3.8 Solar Filter mounted on Vixen GPDX mount. 1/1000 sec exposure at ISO 200.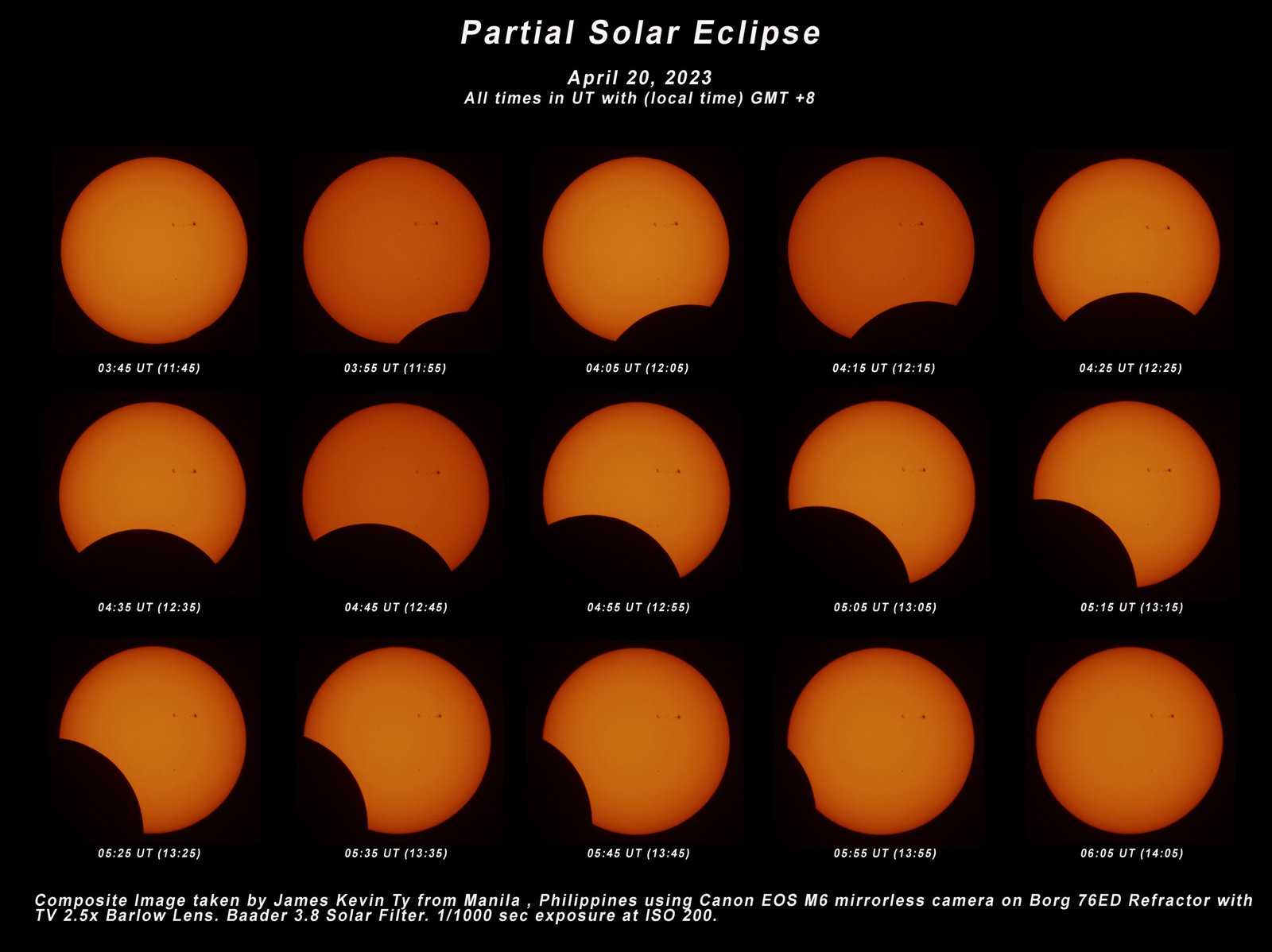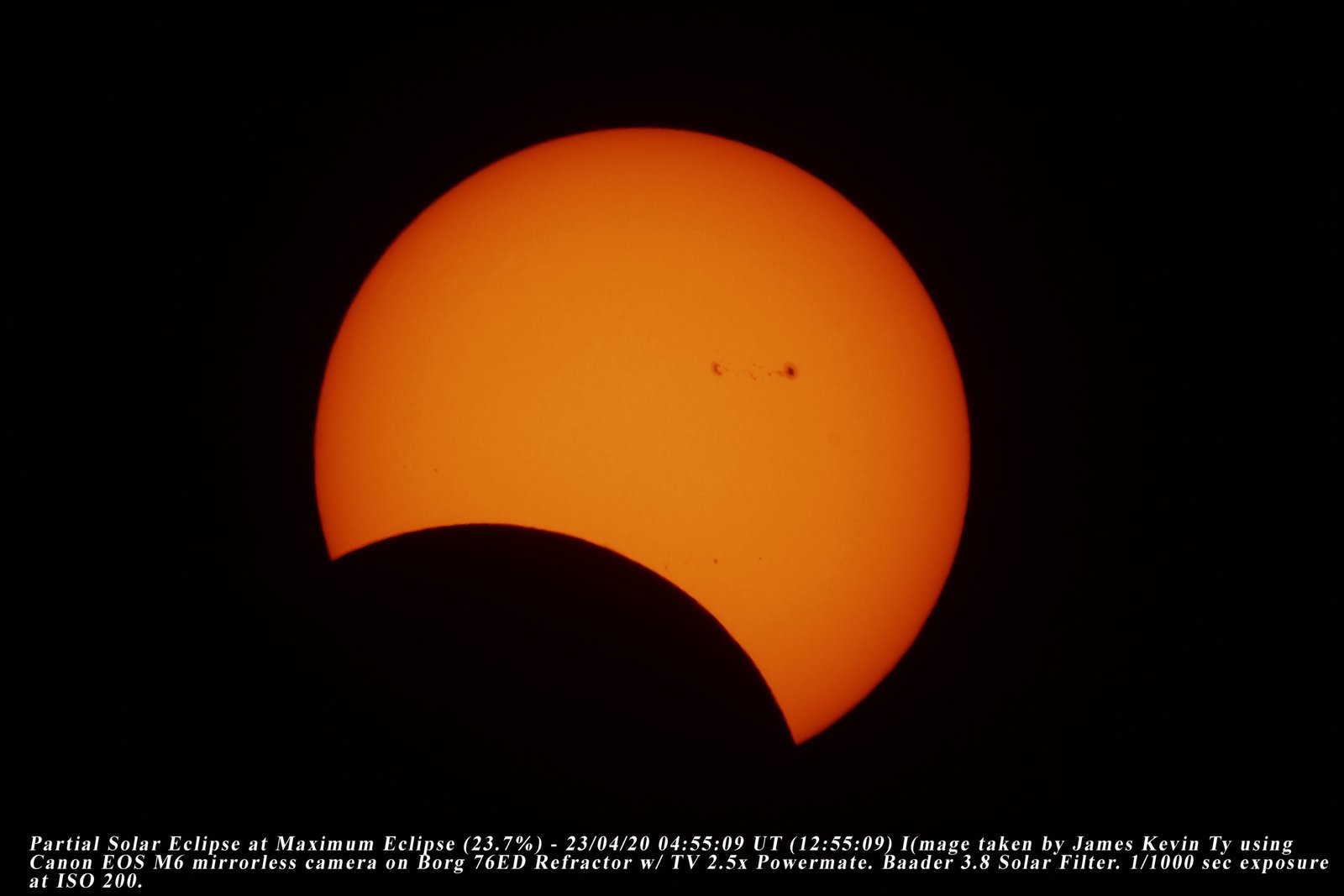 Jett Aguilar
Images taken using Lunt 100 hydrogen alpha telescope to capture whole disk images of the partially eclipsed sun as well as a Takahashi TSA 102 refractor with a Baader Astrosolar filter (ND5) and a Canon 7D DSLR at prime focus.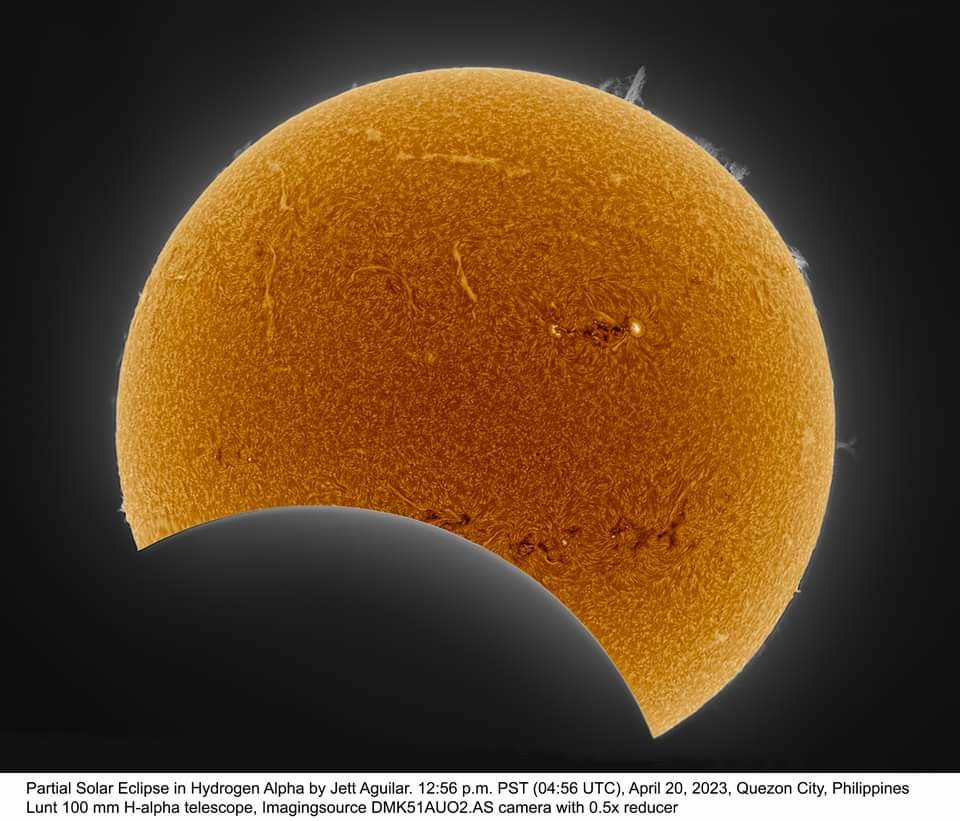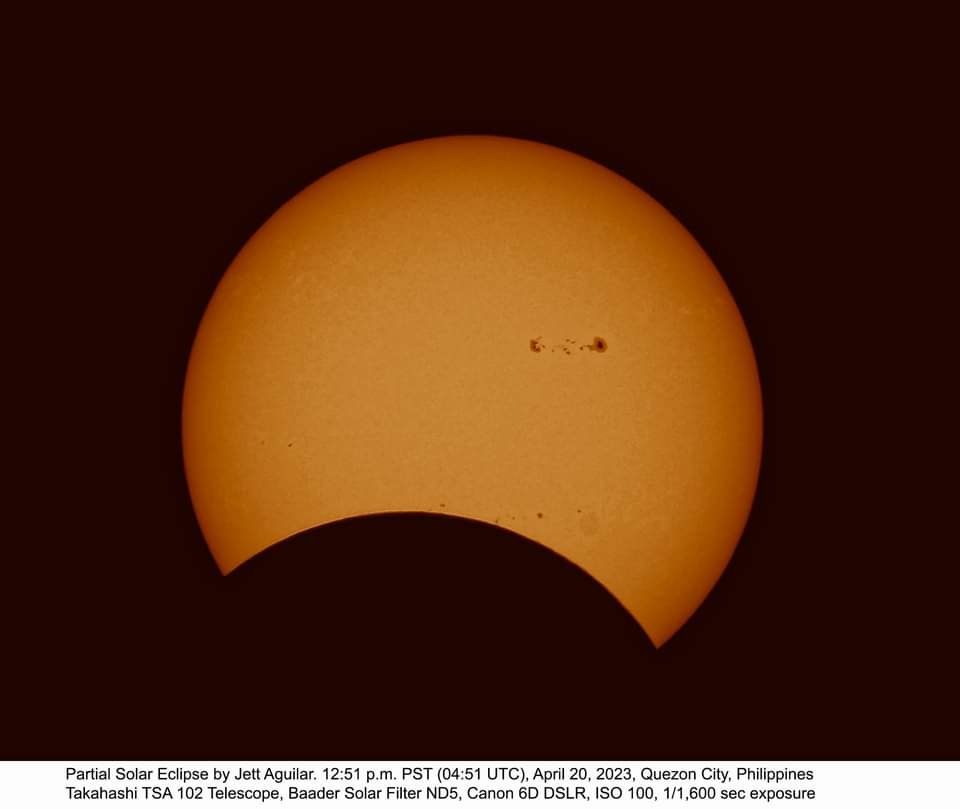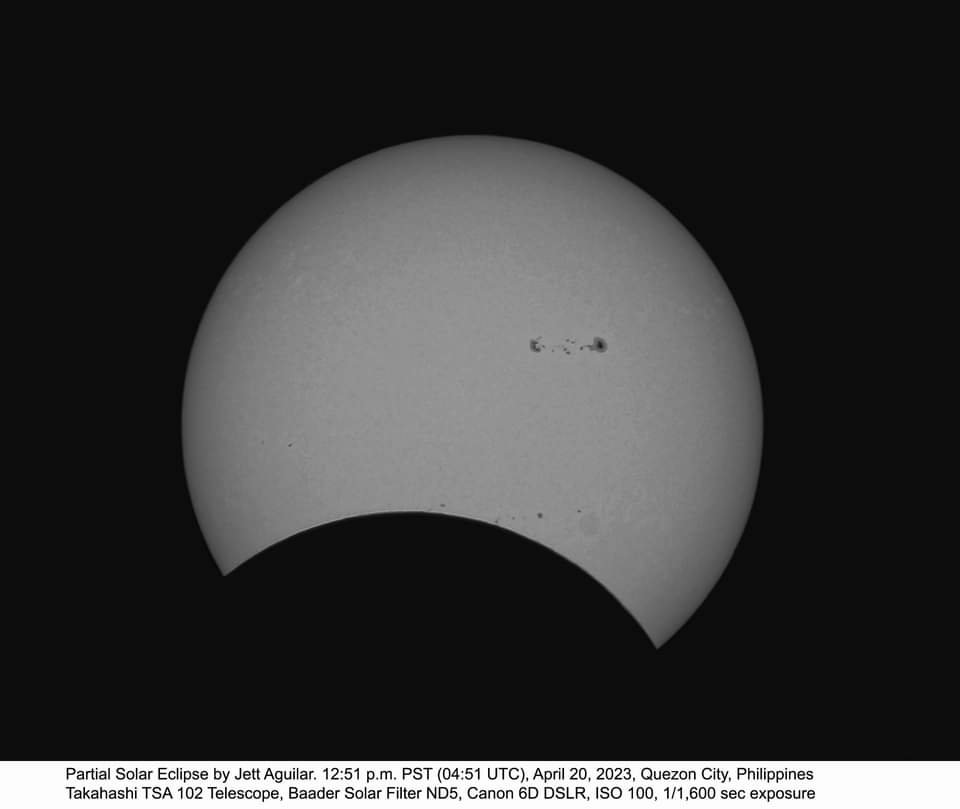 Kendrick Cole Ty
Partial Solar Eclipse at Maximum taken using Canon EOS 500D DSLR on Cankn EF100-400mm f/4.5-5.6 IS L Lens set at 400mm f/11. 1/750 sec at ISO 100.
Raymund Sarmiento
Images taken using a Mobile Phone Huawei Mate20Pro with a Kase Mobile Scope and a DIY 3d Printed Baader Solar Fllter Adapter. Tracked using a Desk Top Polarie Sky Tracker.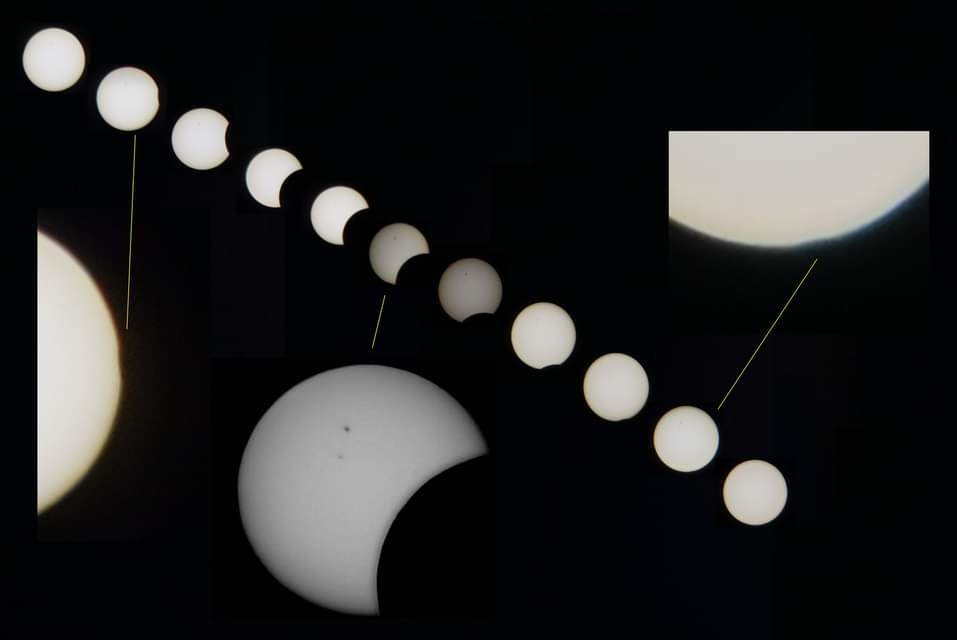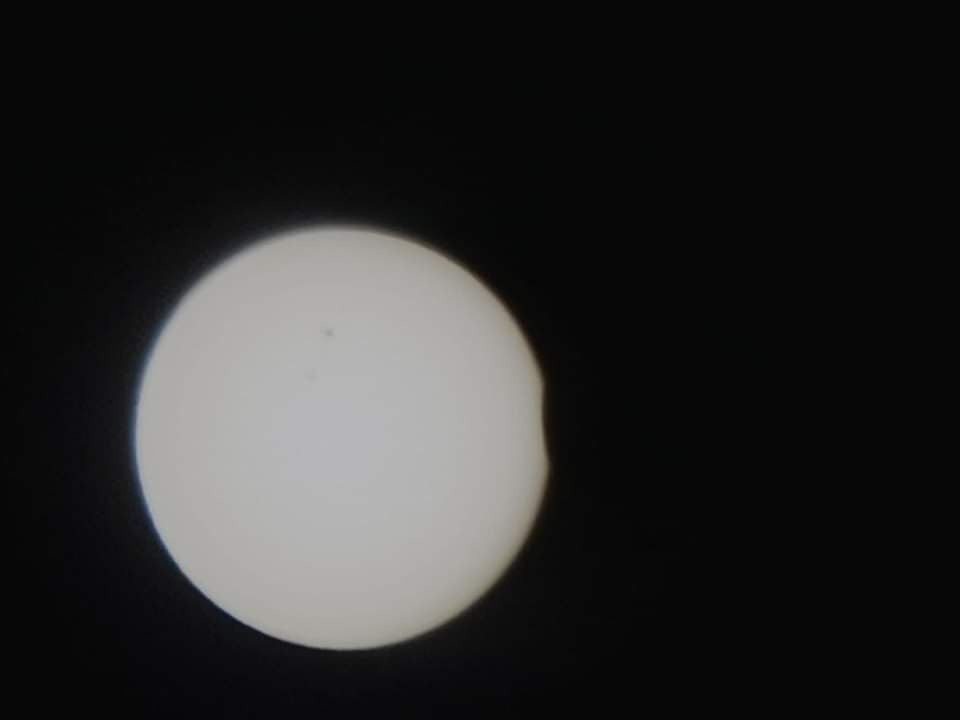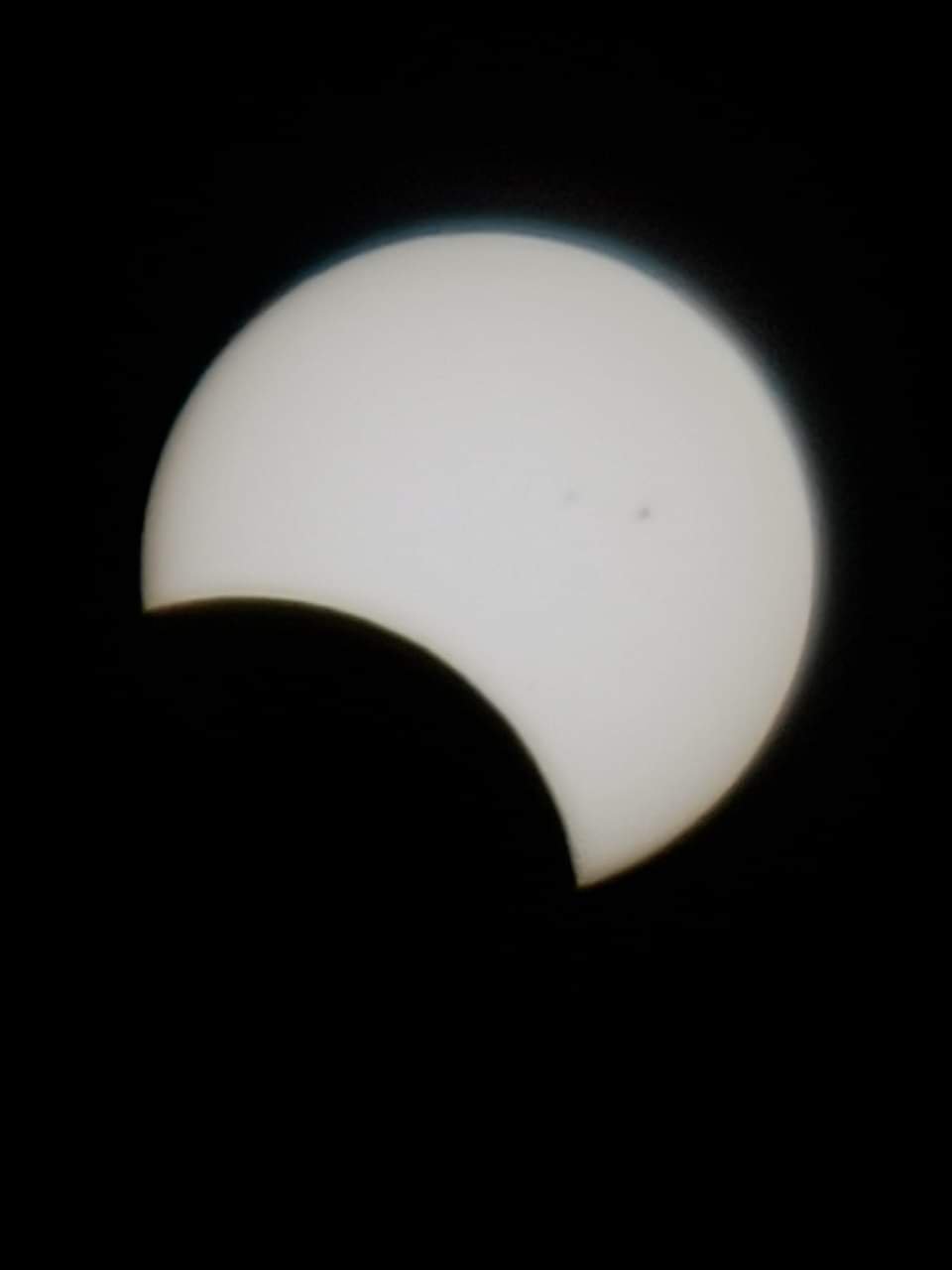 Val Thomas Abapo
Image taken from Cebu, Philippines using WO GT71 Refractor with WO 0.8 Reducer and Celestron Skyris 132c camera.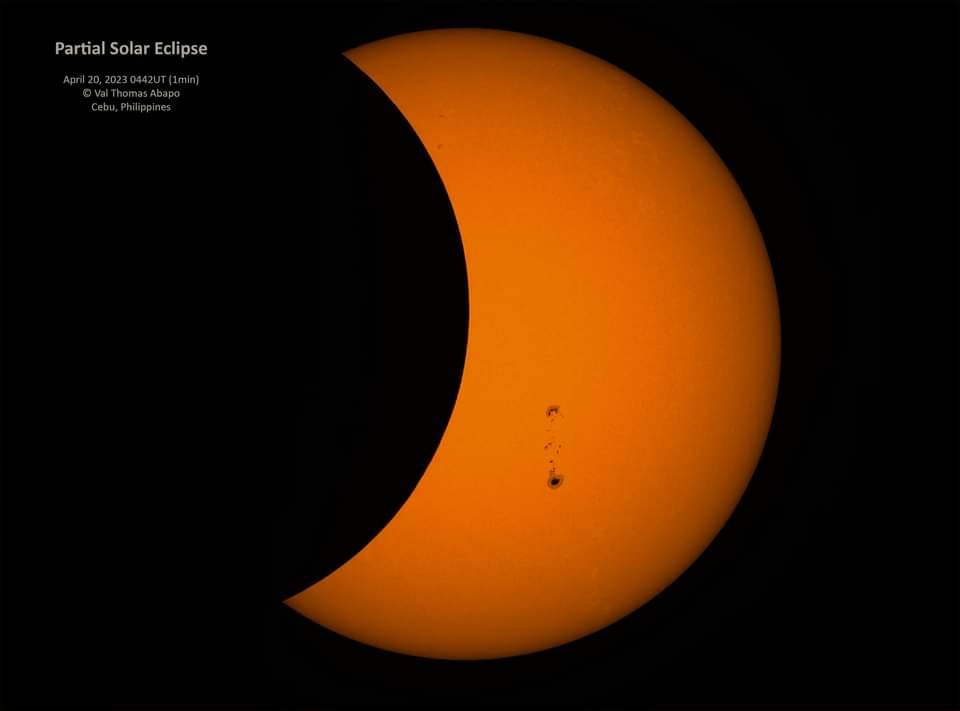 Peter Benedict Tubalinal
Images taken using Orion ST80 Refractor with 15mm Expanse Eyepiece and Smartphone.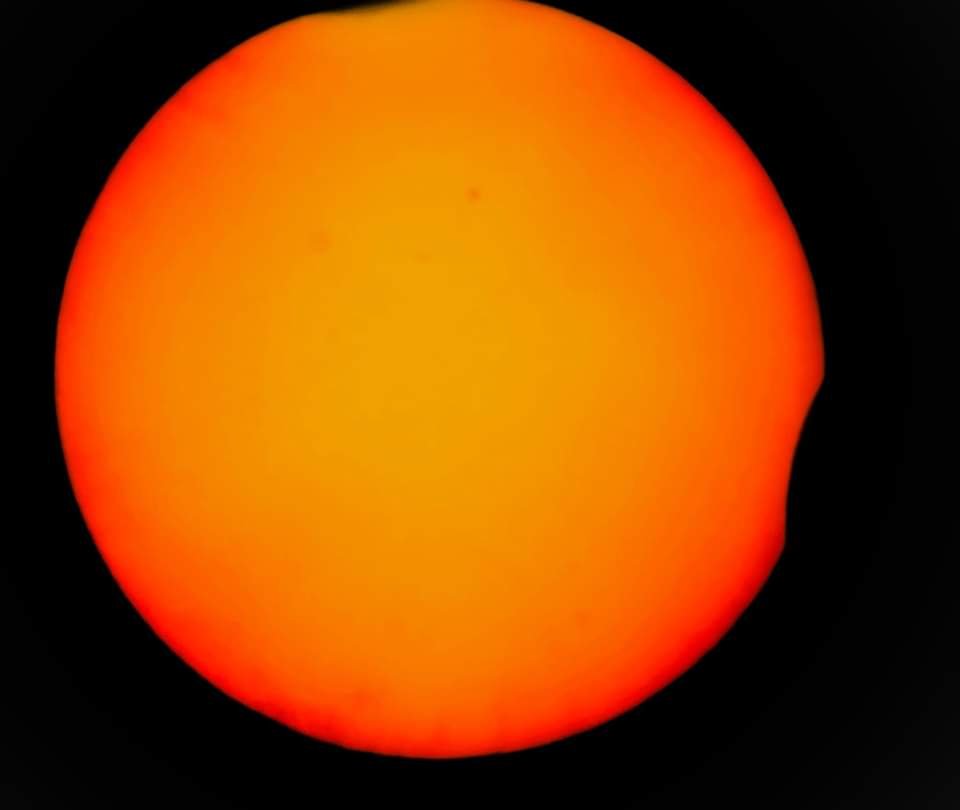 Steven Bacalian
Images taken using Canon EOS 60D DSLR with Celestron C90 Maksutov-Cassegrain telescope mounted on Skywatcher Star Adventurer.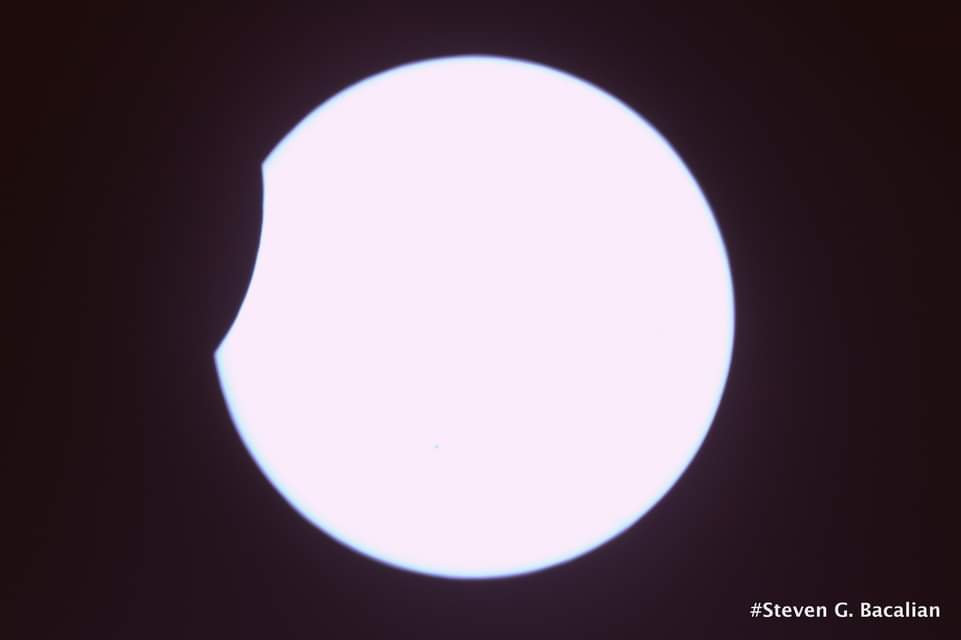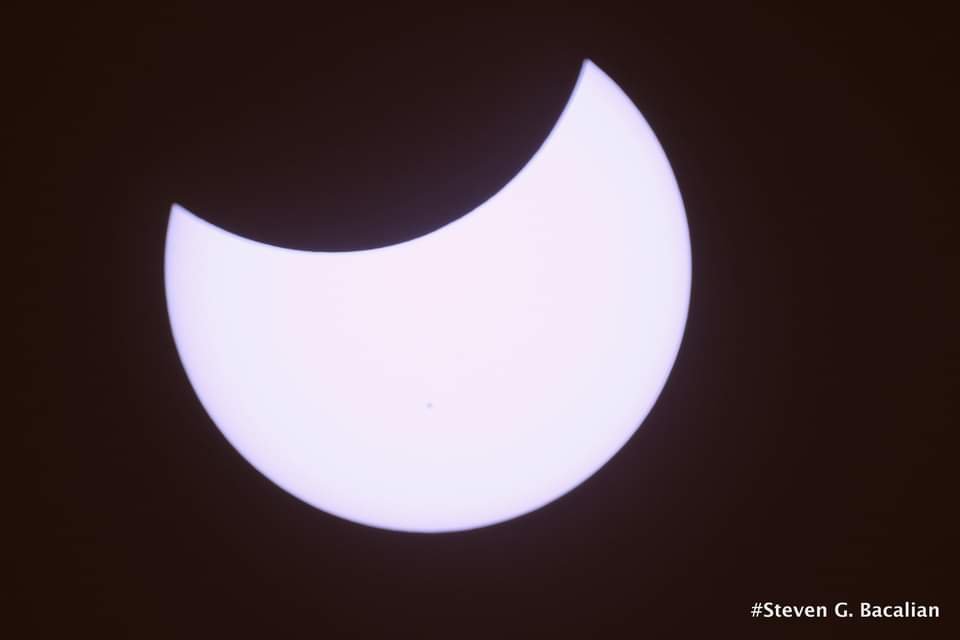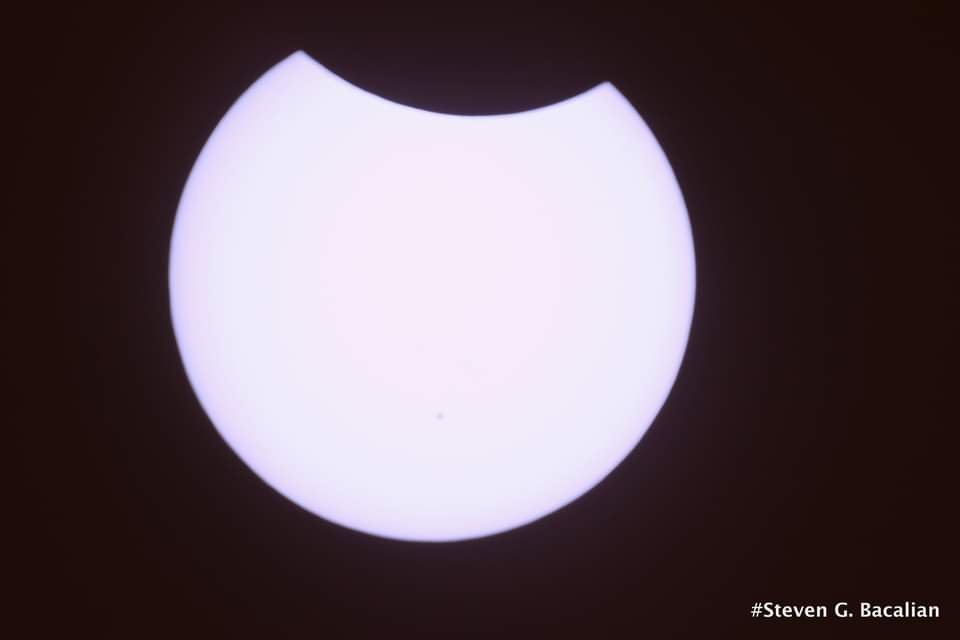 Vincent Gella
Partial Solar Eclipse at Maximum taken using Celestron Powerseeker 80MM with Celestron 32mm Plossl with
Baader Solar Filter 5.0 and Celestron EQ-2 Equatorial mount.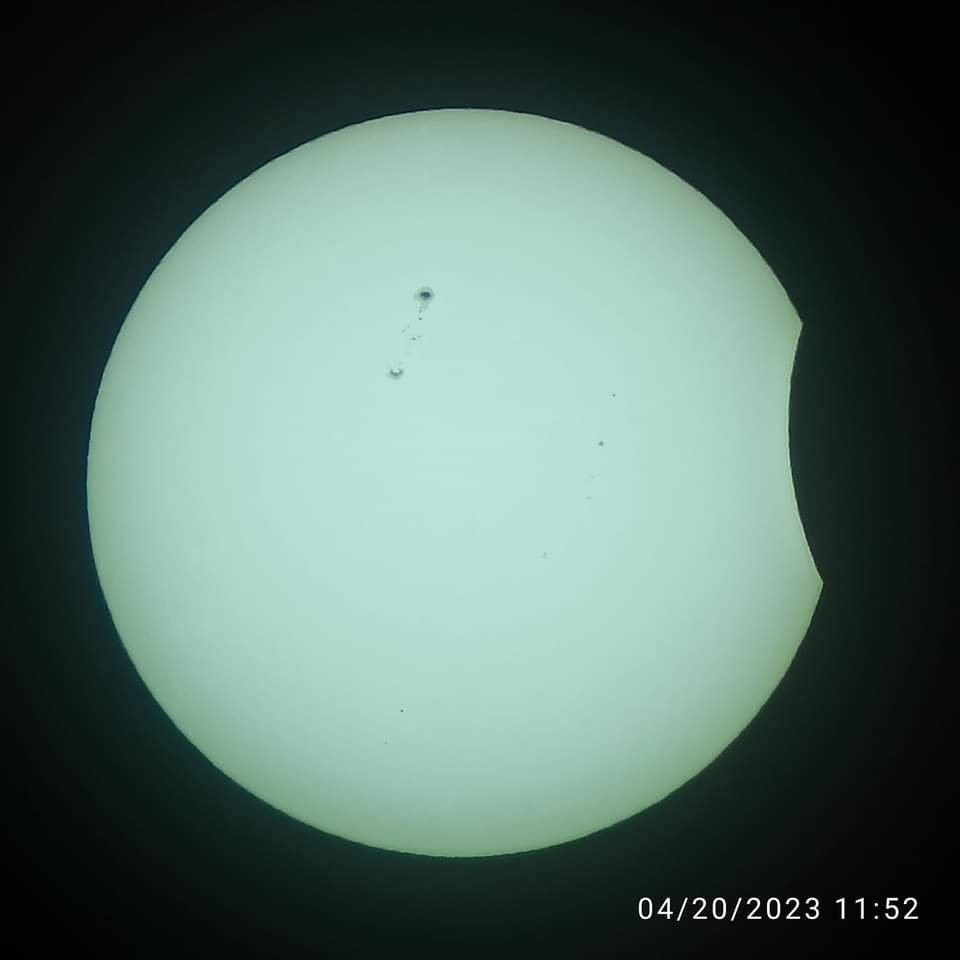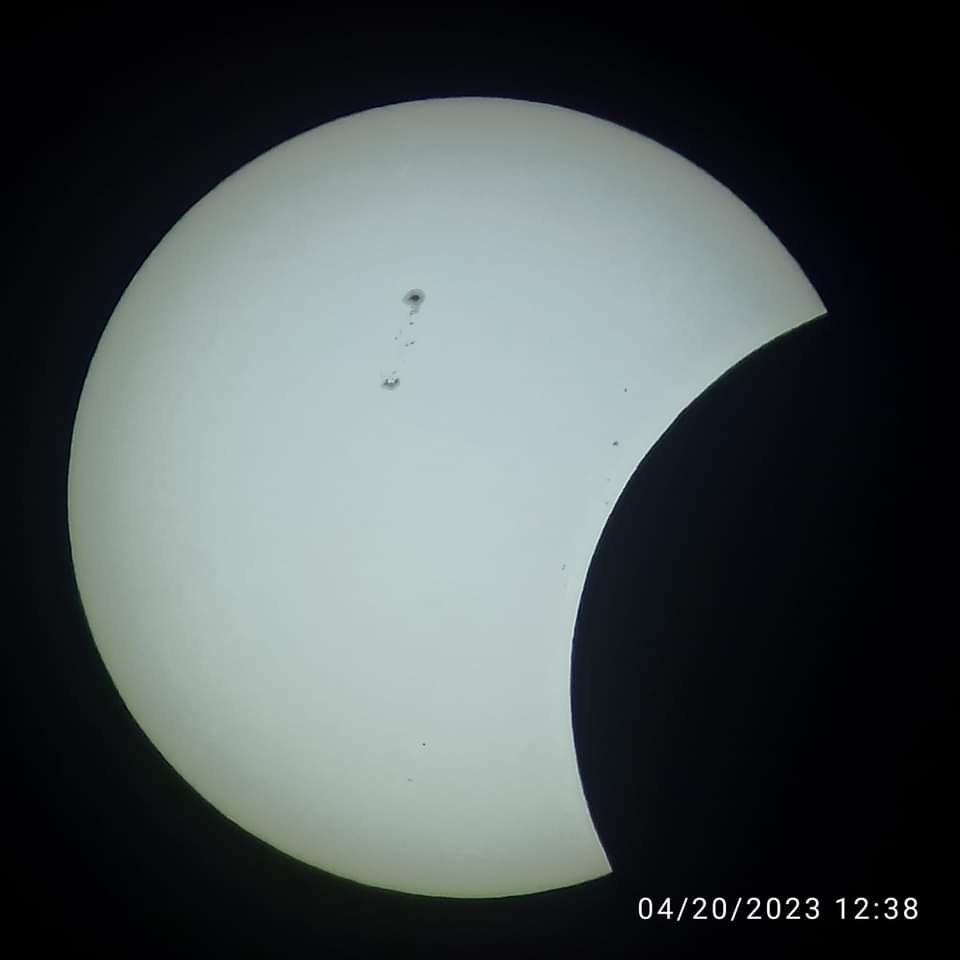 Renan Acosta
Images taken using Samsung Fold 4 Smartphone with 30x zoom.
Jowen Kibtiani
Images taken from Polomolok , South Cotabato using Real Me 8 5GB Smartphone with Celestron 20mm Erecting Eyepiece on Celestron Powerseeker 70EQ Refractor on EQ-2 mount.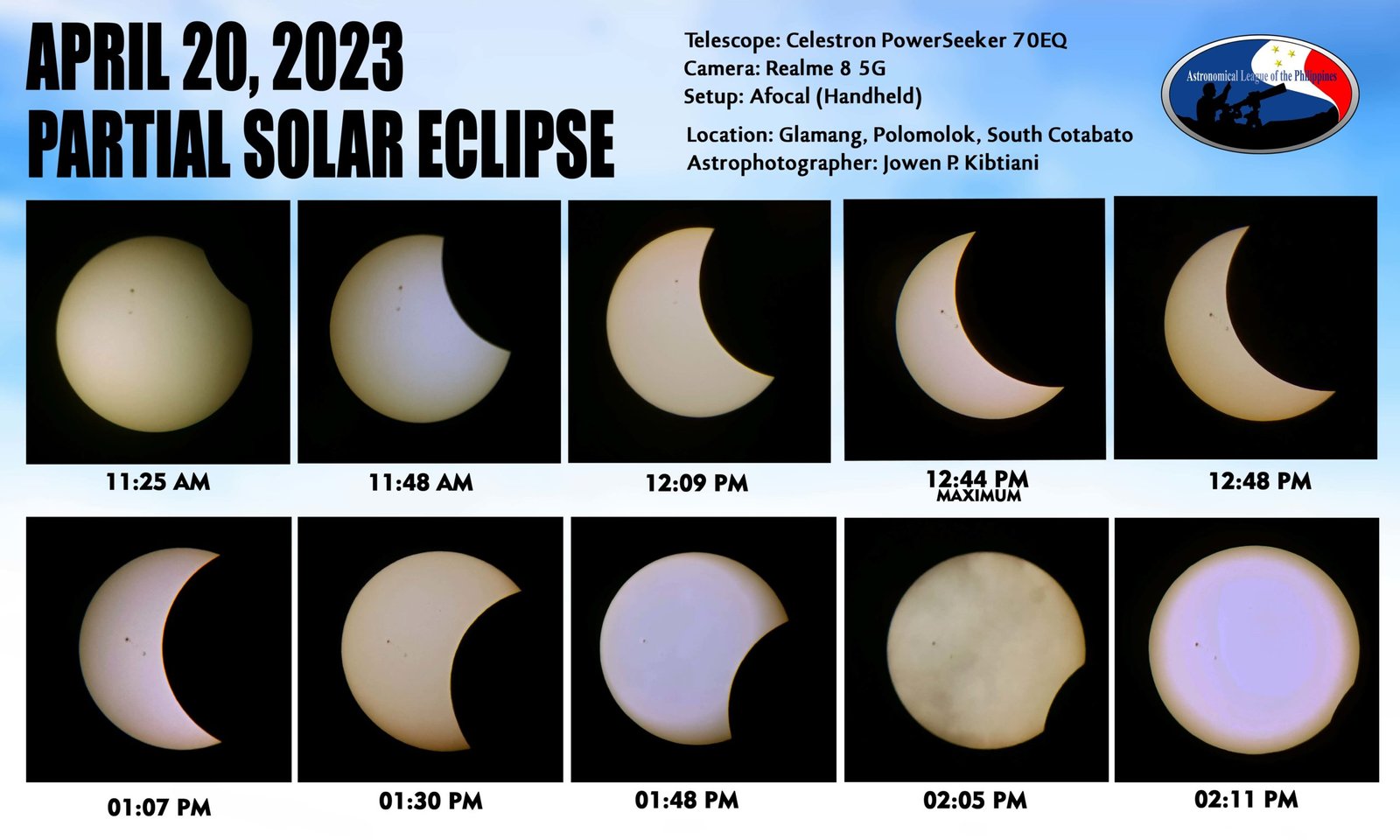 Miguel Cano
Safe projection method used by Miguel Cano using binoculars to show a sharper eclipsed Sun.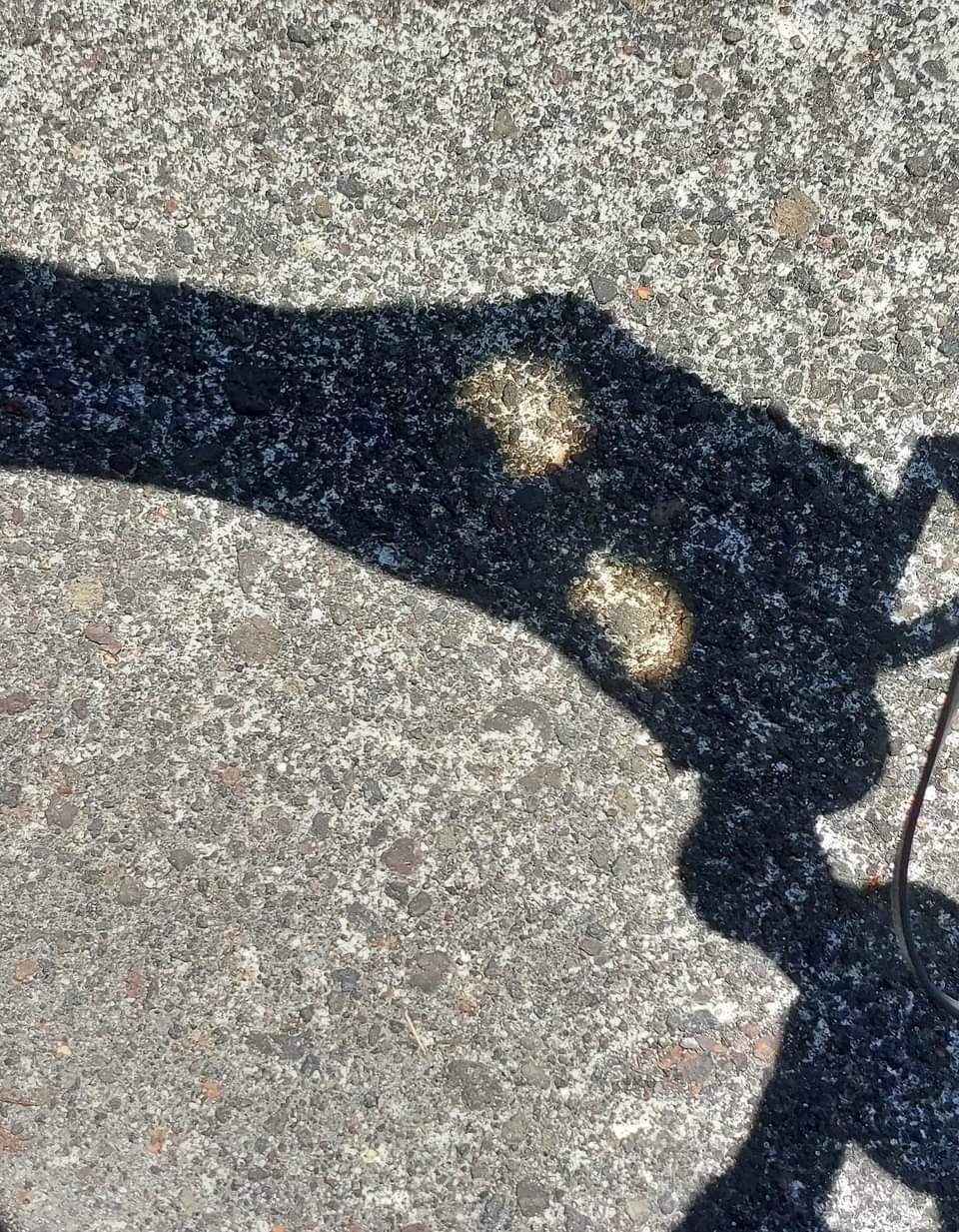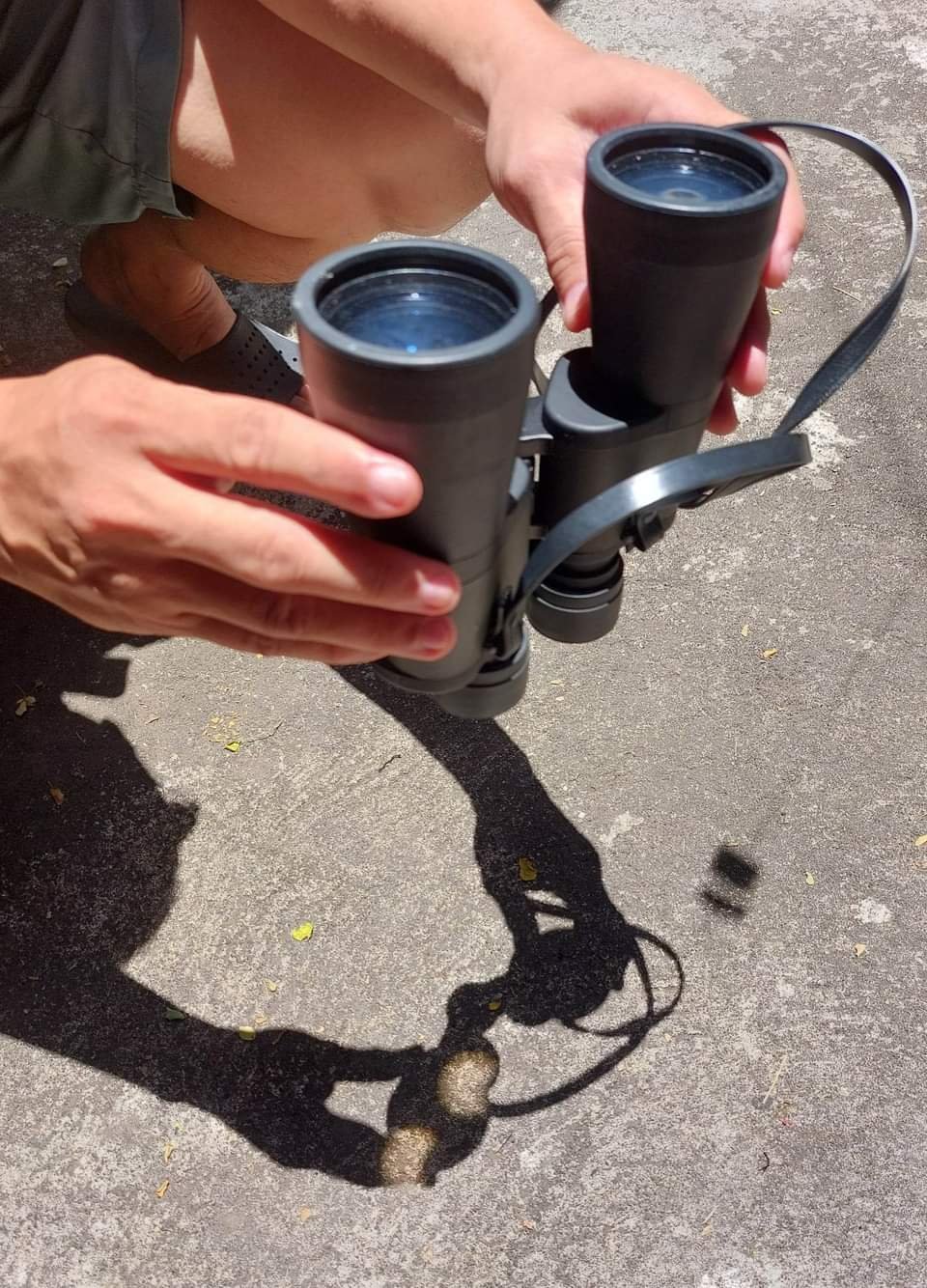 Teddy-Ty Chua
Image taken using Samsung S21 ultra.. 70x zoom and Solar Filter.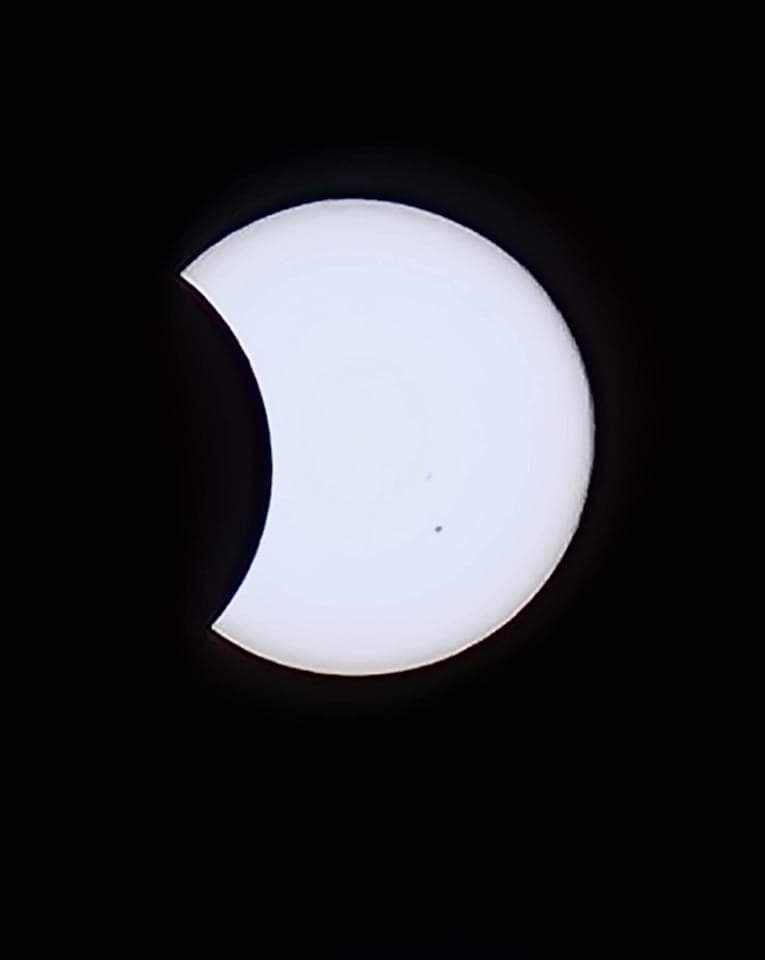 Fung Yu
Image taken using Canon 70D DSLR with Canon EF300mm lens.