Below are images taken by members of the Astronomical League of the Philippines. Therefore, all images are the property of ALP as well as the imager mentioned. Any intention to use the images should seek permission to the ALP as well as the main author of the image.
James Kevin Ty
Images taken using Canon EOS M6 mirrorless camera on Borg 76ED Refractor at prime focus. EFL= 500mm f/6.5. Vixen GPDX mount.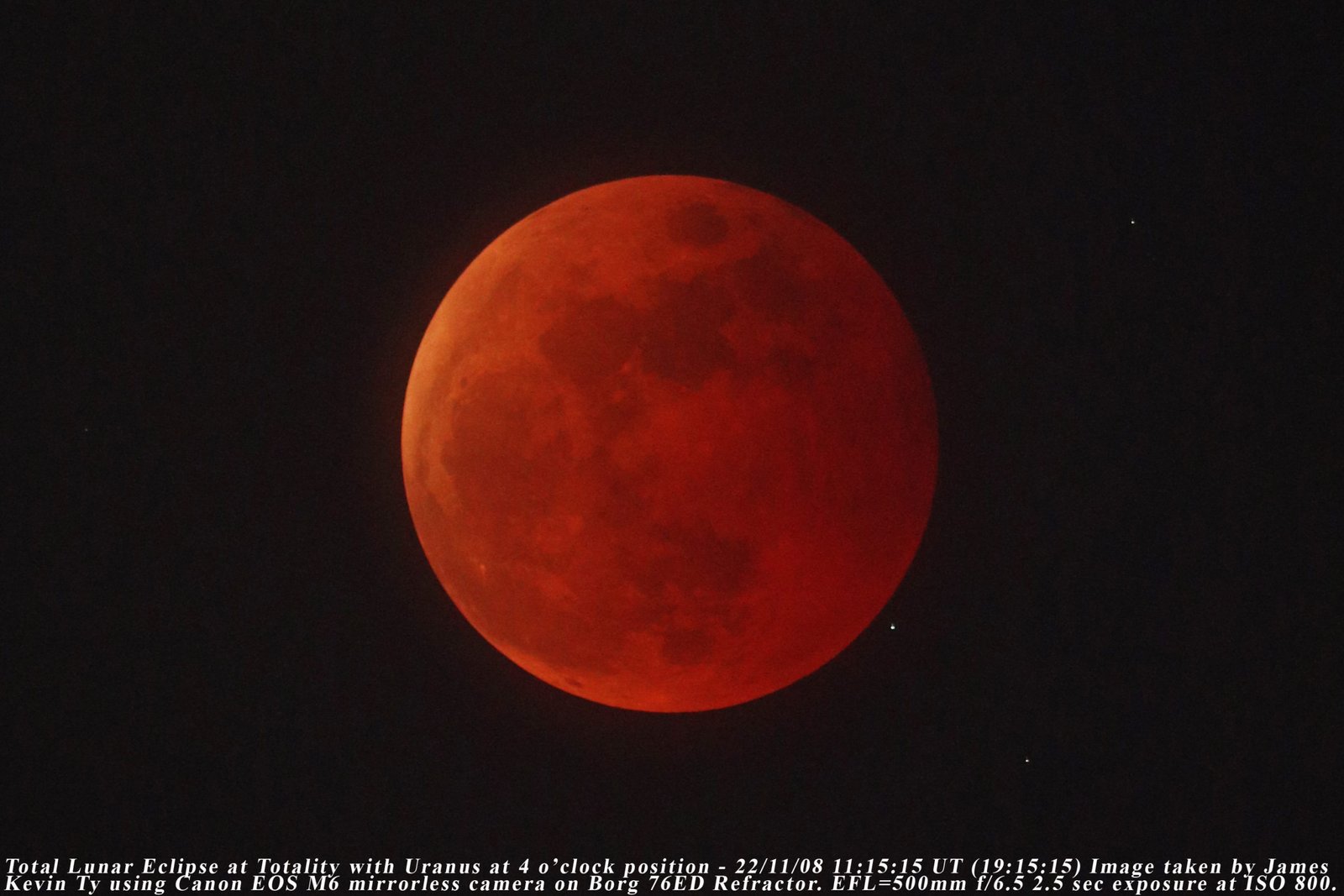 Jett Aguilar
Image taken using Canon EOS 6D DSLR on Takahashi TSA-102 Refractor with Canon EF 1.4x Teleconverter
Kendrick Cole KC Ty
Image taken using Canon EOS 500D DSLR on Canon EF100-400mm f/4.5-5.6 US L Lens set at 400mm f/5.6 mounted on Vixen Polarie star tracker.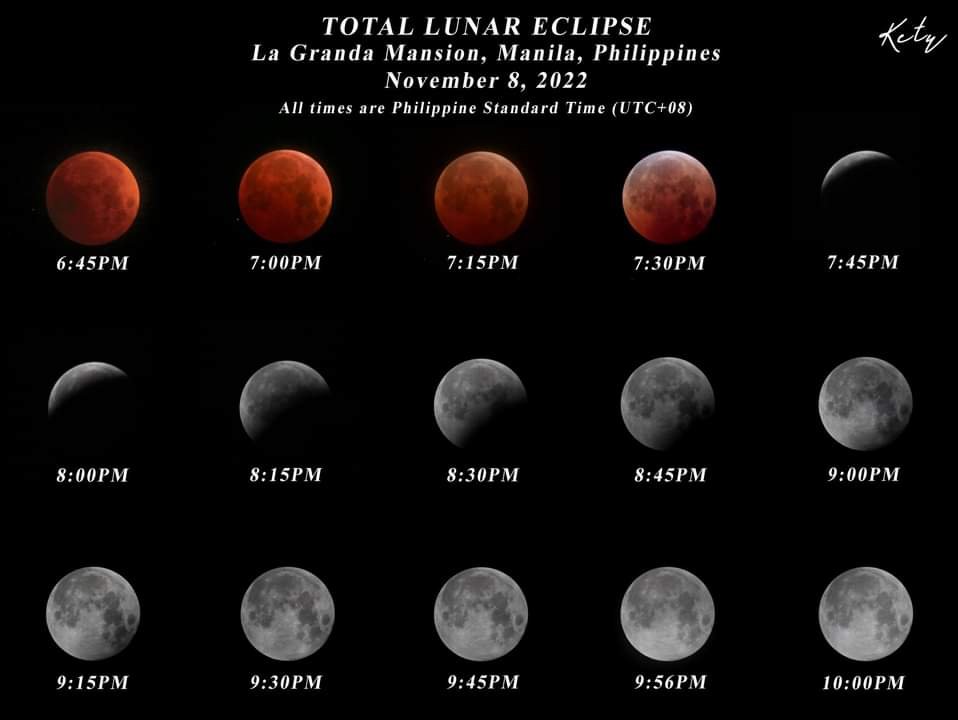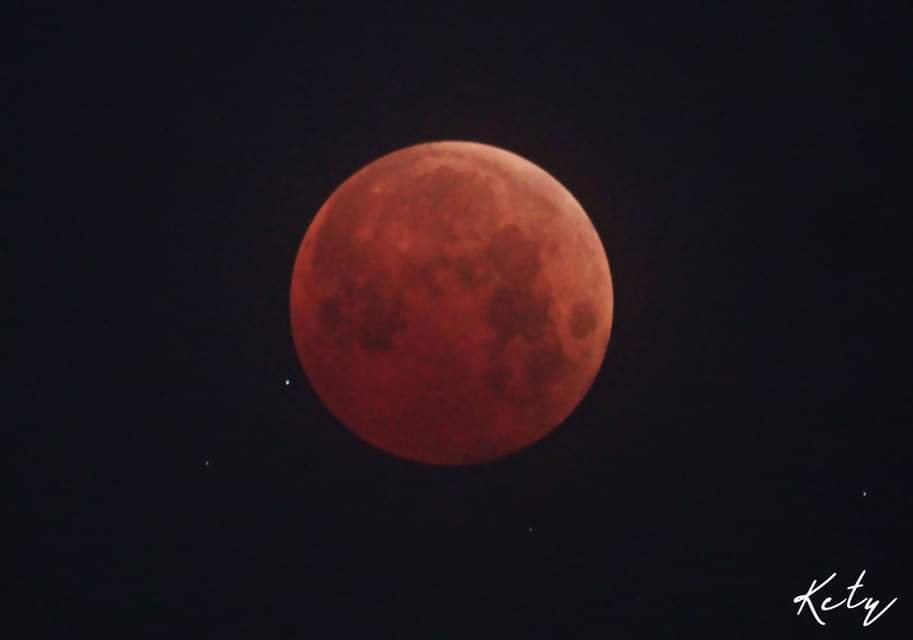 Andrew Ian & Justine Chan
Image taken at Tandang Sora, Quezon City 7:04pm using Huawei Nova 7i mounted inside the paper tube of a packaging tape which I used as a makeshift stabilizer. 30s single exposure at ISO-100, w/ minor adjustments in PS Express app
Imelda Joson & Edwin Aguirre
Composite image taken from Horn Pond in Woburn, Massachusetts, USA using a Takahashi FS-78 apo refractor and a Canon EOS DSLR camera for the close-up shots.
Francisco Lao, Jr.
Stages of the Nov. 8, 2022 Total Lunar Eclipse through maximum total eclipse.
The eclipse started off with some clouds over the Moon, and then high thin clouds took over. The eclipsed Moon was quite dark, likely due to the low elevation and thin clouds. First two images had the Moon inside the penumbra, the lighter shadow of the Earth.
Individual images were taken with a Nikon DSLR with a Tamron 18-400mm telephoto lens set at 400 mm, with a 2x teleplus.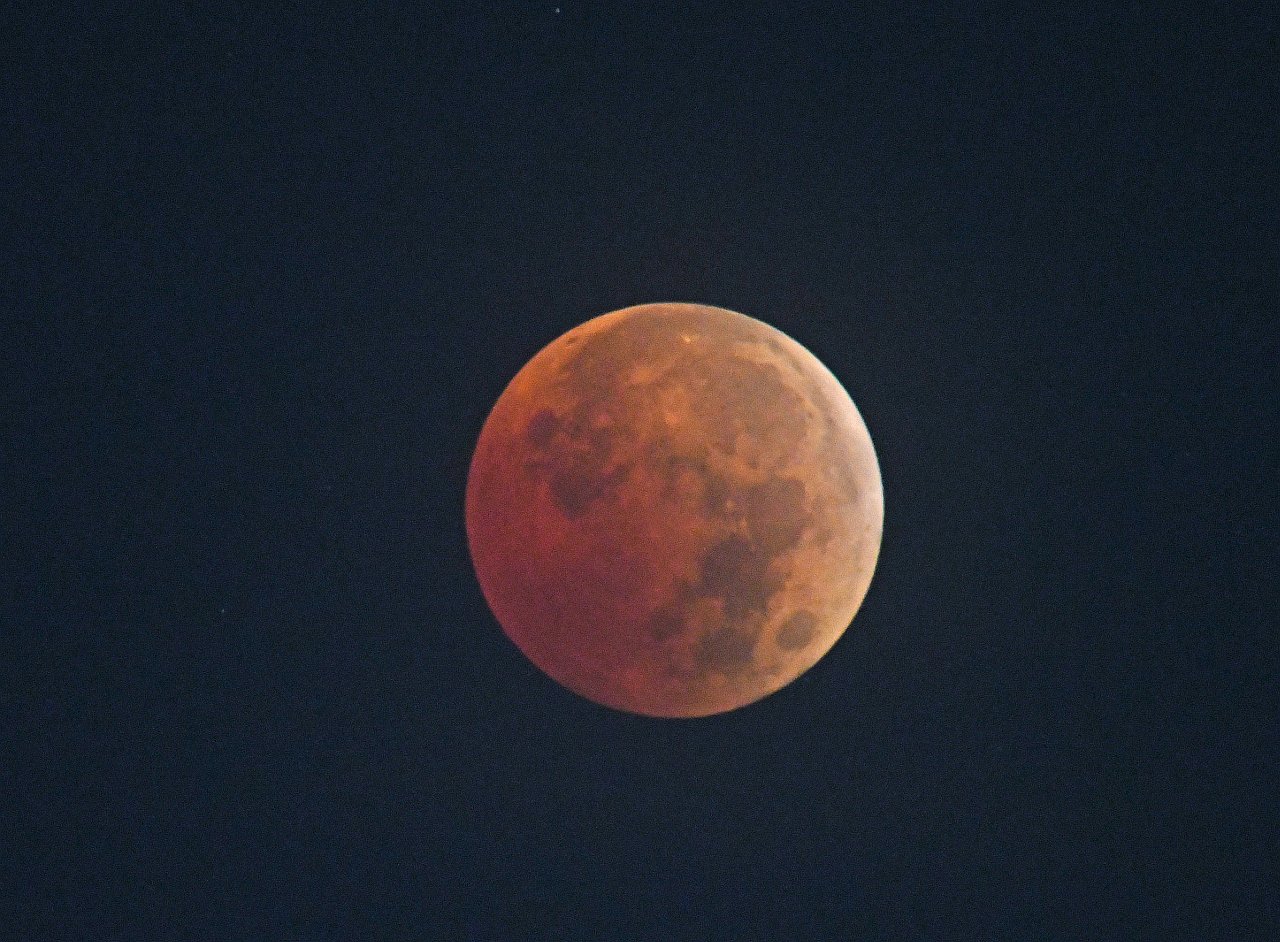 Raymund Sarmiento
Images taken using Canon 7D DSLR on 500mm f/8 mirror Lenz mounted on Vixen Polarie Star Tracker.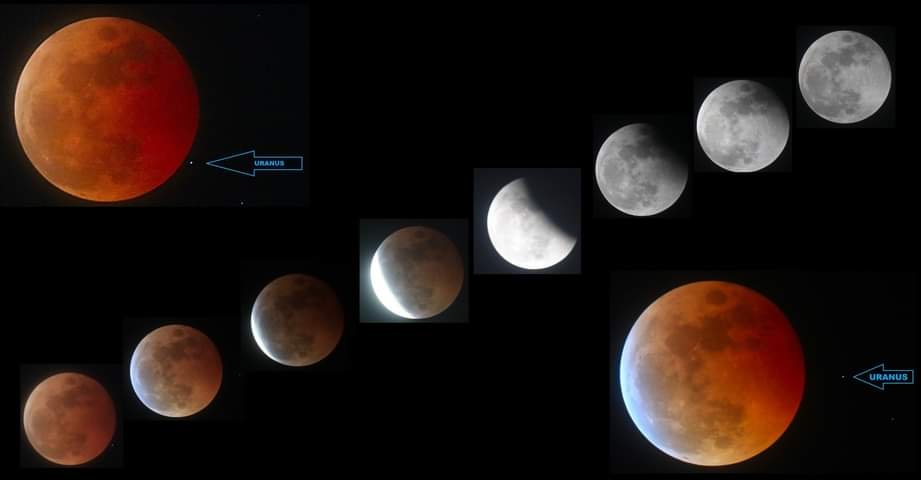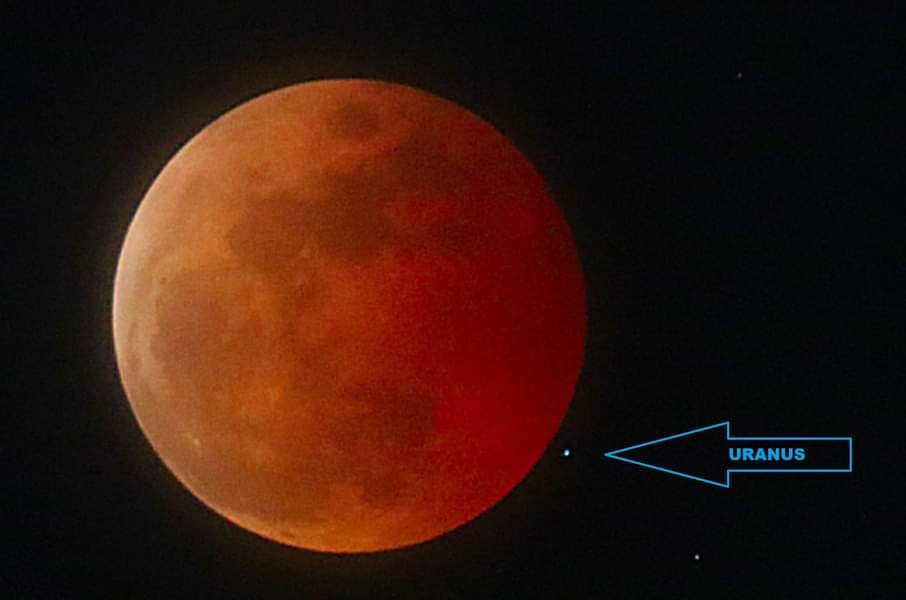 Alberto Lao
Composite with lighted Rockwell, Makati buildings. Eclipsed moon taken with Nikon Coolpix P1000. Buildings with Samsung S22 Ultra.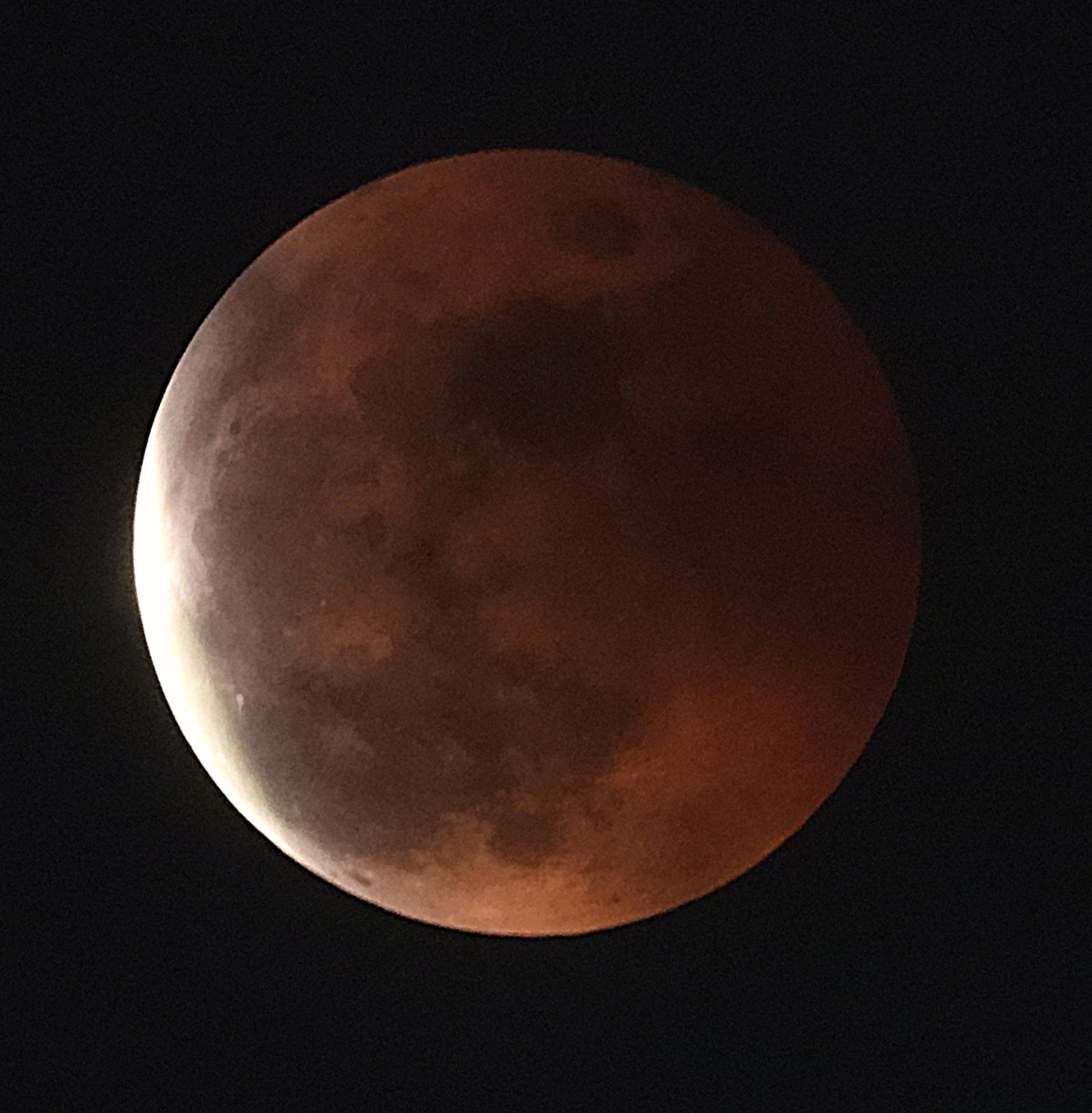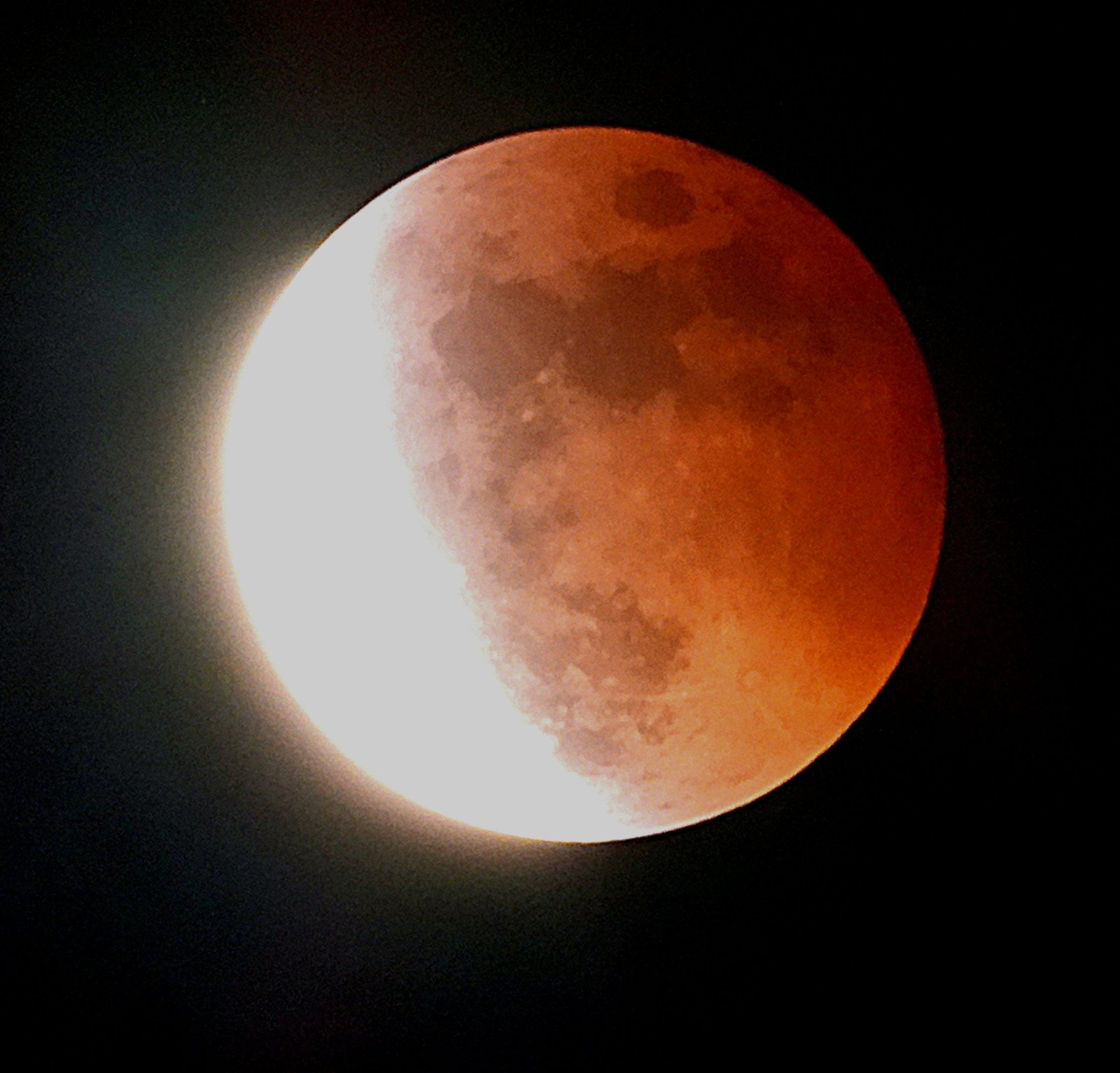 Eric Africa
Image taken in Ohio, USA using Canon T6i DSLR on Borg 90FL (operating at 82mm with a front-mounted UV/IR filter) with a Borg 1.4x tele-extender to bring the total focal length to about 700mm.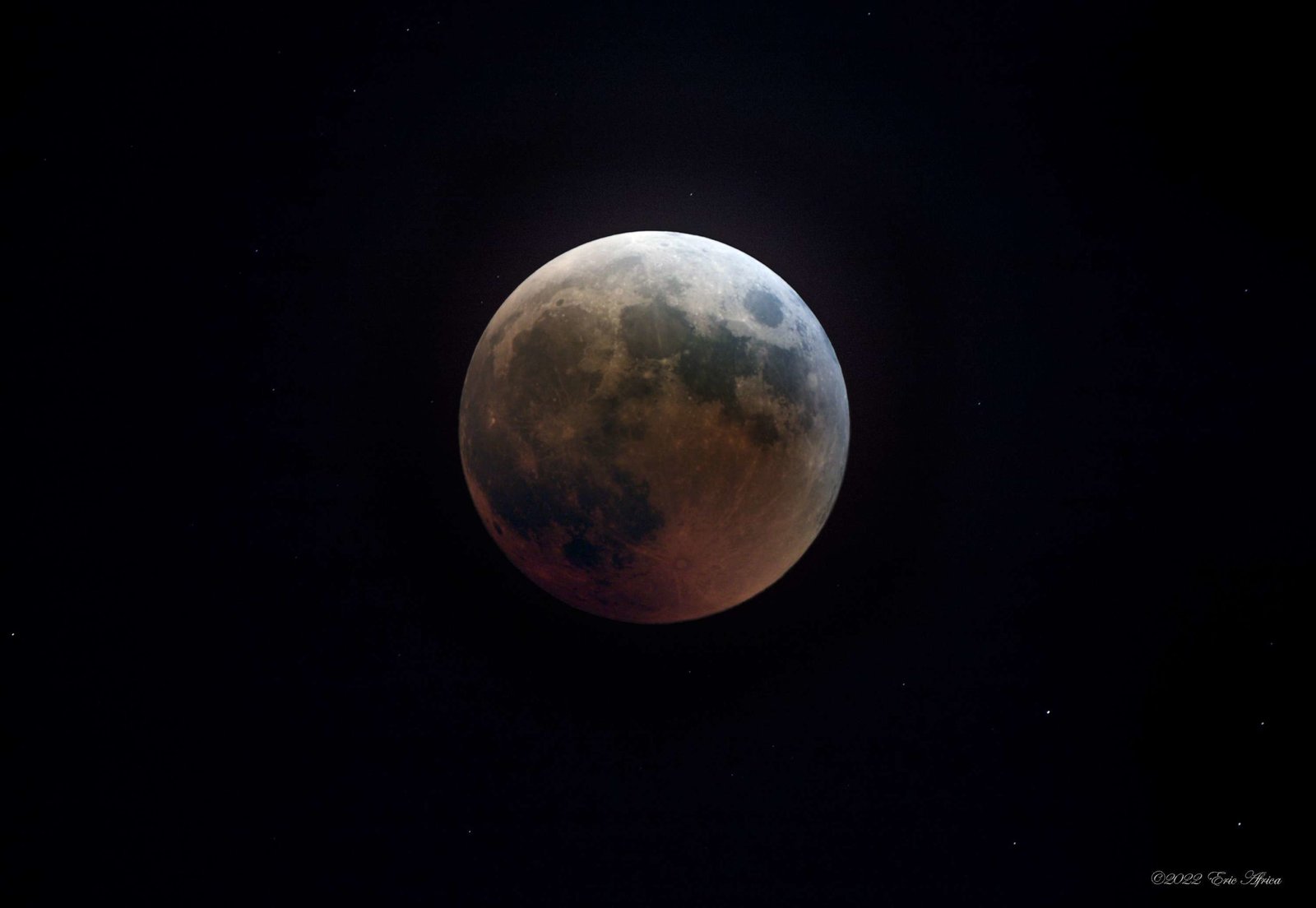 Christopher Go
Image taken from Cebu City using Nikon D5200 DSLR on Celestron C8 with 0.63x Reducer on AP900GT mount.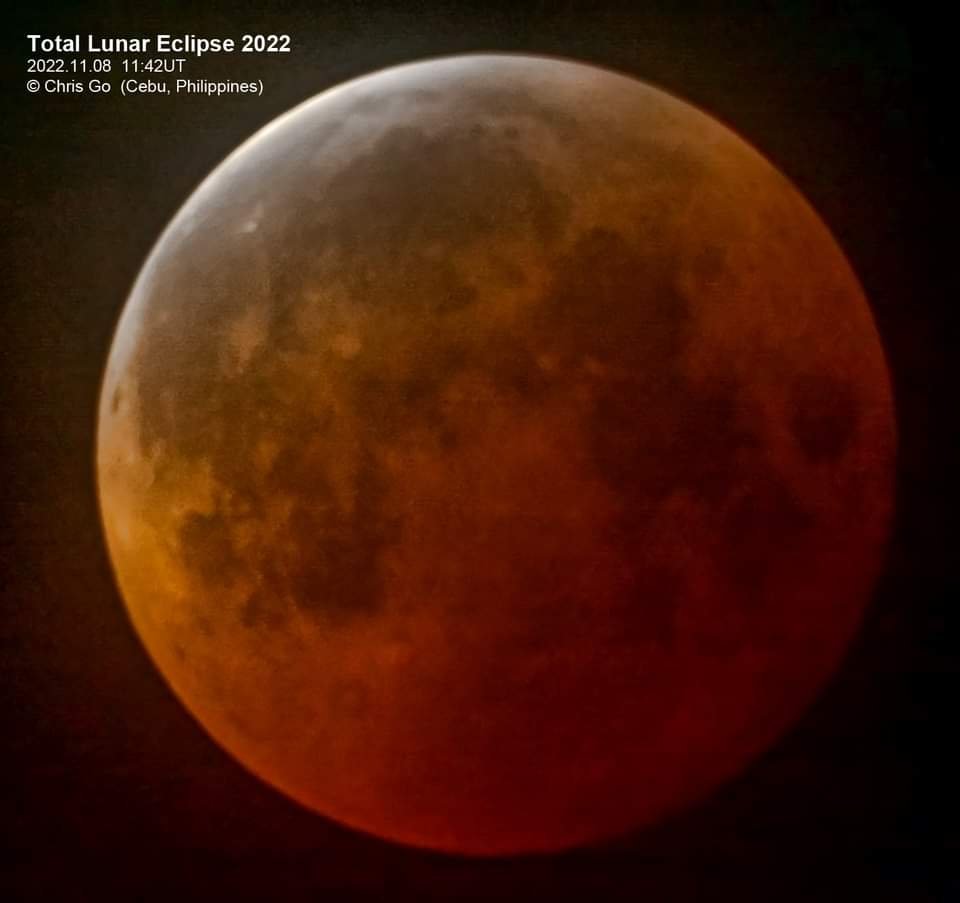 Peter Benedict Tubalinal
Image taken in Loyola Memorial, Marikina City using Orion ST80 Refractor  with 15mm Orion Expanse eyepiece on EQ3 mount with Vivo YY73 smartphone. 1/10seconds to 1/80seconds exposure at ISO 200. Snapseed (for the multiple images, collated using Collage Maker)
Mark Ian Singson
Image taken in Imus, Cavite using Canon EOS M50 mirrorless camera on Celestron C90 Maksutov-Cassegrain.
Vincent Gella
Image taken using Xiaomi Red Note Smartphone ( Afocal Method) on Celestron Travel Scope 70MM Refractor with 40MM Plossl Eyepiece on Vixen Polarie Star Tracker mount.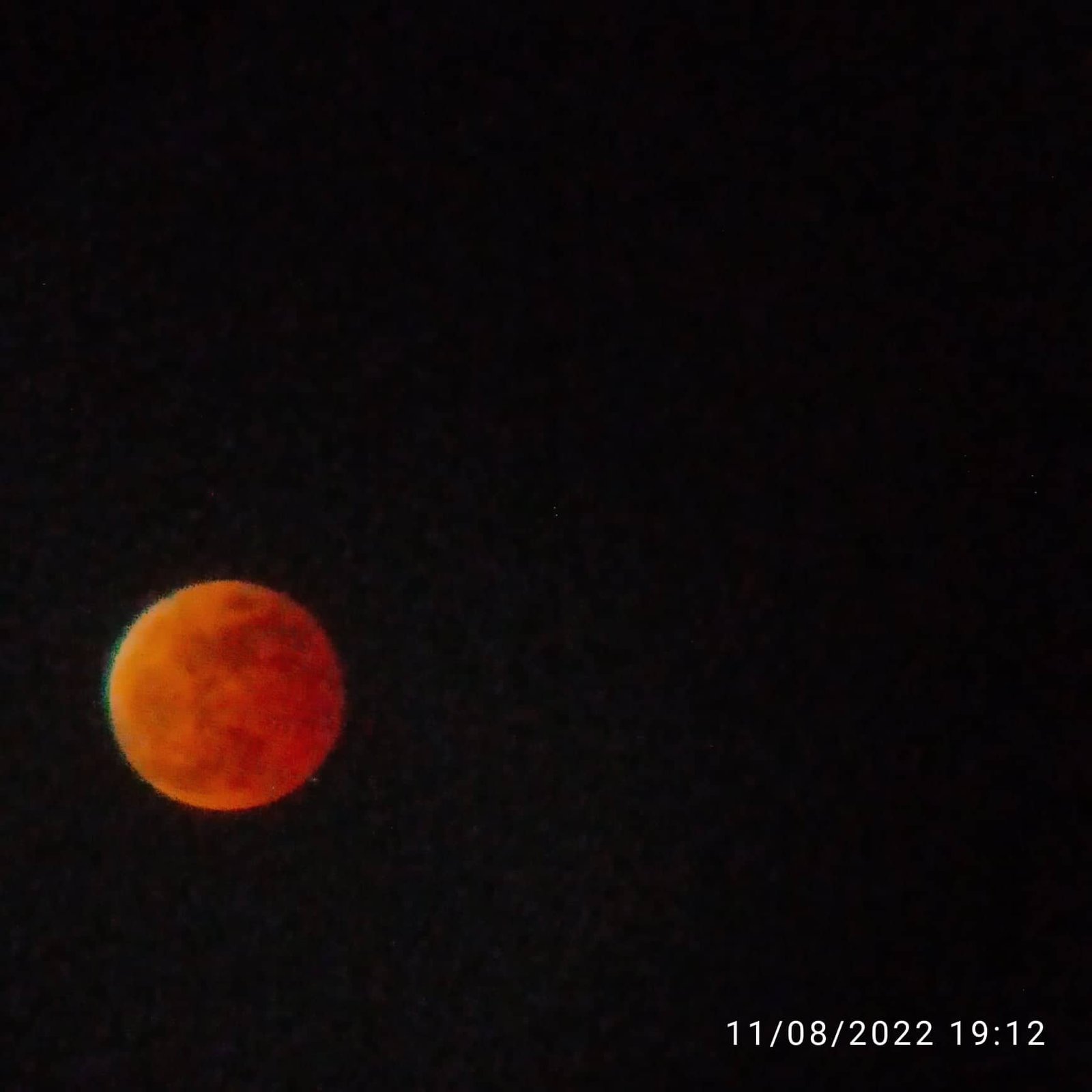 Pamela Sabado
Images taken at UP North Science & Technology Park, Quezon City 6:49pm using Xiaomi 12 Pro wide-angle lens, f/1.9 at ISO 6126 (for closer photo) and ISO 4828 (had to let more light in to counter intermittent cloud cover)
Miguel Cano
Image taken at Daraga, Albany.